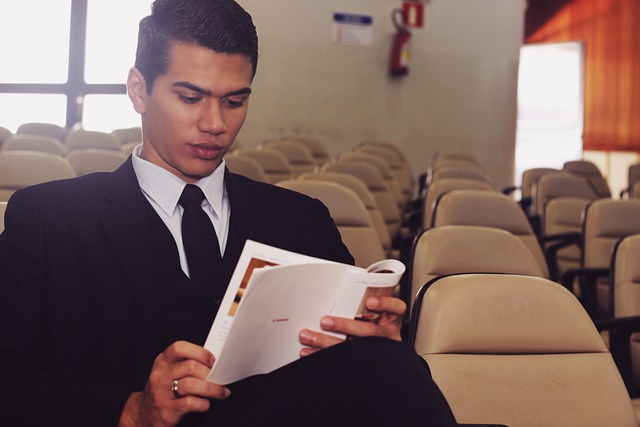 Although enrolling to study masters in India may seem particularly daring, it doesn't imply it isn't feasible. It could seem challenging to adapt to student life in the center of Asia due to linguistic and cultural difficulties. If so, you might be surprised to find that India is a popular study abroad destination for Masters in India for NRI Students. It's also a wonderful time to think about studying for a Masters in India for Foreign Students because of the country's constantly expanding economy and academic system. The Indian Institutes of Technology rate well on an international scale and are a great place to start your postgraduate studies. Since almost all courses are in English, you don't need to bother about picking up a new tongue. Both the cost of living and tuition are typically on the lower side by Western standards in India.

What is it like to go to school in a nation with the second-highest populace, the largest democracy, and a total of six national religions? Unlike anything you have ever encountered. Is it feasible to consume too much culture? We can only hope not, as it is exactly how studying for a Bachelor's or Masters in India feels. Learners from around the world have pictured themselves floating in this never-ending flood of varied music, cuisine, and art that coexist in India's vast landscape for decades. Studying there is exciting and really enriching due to the environment. Given that India has more than 800 universities, the tuition costs are not unexpected. They are significantly less expensive than tuition at Western universities. Typically, the cost for international students is between INR 50,000 and INR 250,000 every academic year. Additionally, living expenses are relatively modest, typically ranging from INR 15,000 to INR 25,000, depending on the lifestyle and preferences. These are only a few of the prominent Indians who, as of the time of writing, are in command of some of the largest tech businesses in the world, including Sundar Pichai, Satya Nadella, and Shantanu Narayen. What further traits do they share? They first received a degree from a university in India. Now, we're not saying that studying in India will make you an Indian in the future. However, perhaps there is something about the Indian educational system and culture that encourages or helps people succeed, particularly in the fields of engineering and technology. Perhaps you can take advantage of this by enrolling in an Indian university.
Get all your doubts
clarified now for

Free
I agree to StudyIndia terms and privacy policy
or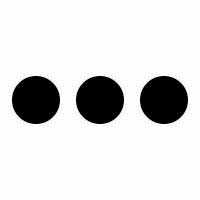 According to GDP, India has one of the top 10 largest economies in the world (gross domestic product). In reality, it has had an economic growth of 7-8% during the past few years. The culture and history of India are particularly rich and vibrant. Because there are literally hundreds of additional gods and goddesses with varied roles and significance in their culture in addition to well-known deities like Brahma, Vishnu, or Shiva, India is frequently alluded to as "The Land of a Thousand Gods." Every village is claimed to worship (or at least used to worship) a distinct god, according to popular belief. This is due to the fact that in traditional Indian culture, gods were merely viewed as a means to an end that was much more significant: enlightenment or total liberation. Many students who have enrolled in India comment about the unfamiliar style of instruction. In India, teachers frequently employ rote learning, which is a technique for verbatim memorization of information, phrases, and equations. Therefore, testing is dependent on how effectively you take notes and memorize exactly what your lecturers taught you, as opposed to asking students to provide their own interpretation of something. Learners who are accustomed to a more discussion-based environment or one where they are expected to comprehend more conceptual knowledge may find this challenging in regards to India Masters. Leadership is a topic that is heavily stressed in Indian universities. In other words, they want to produce the managers, CEOs, educators, and mayors of the future. As a result, a substantial portion of your classroom time will be spent teaching you how to be a strong leader.
To know about Requirements
Check out the in-depth research and extensive information that is provided below to learn more about the various prerequisites for admission to the best colleges and institutions in India for a master's degree. You can also speak with seasoned StudyIndia educational specialists if you'd like to learn more about admissions requirements or get better job advice.
To know about Costing
For further details on the various costs of completing a master's degree in India at the top universities, including tuition, living expenses, travel expenses, and other expenses, please check the information provided in the sections below. If you need clarification or the greatest expert guidance, you can always get in touch with StudyIndia's educational consultants.
Salary After Masters in India
The average salary in India after Masters is INR 450,000 per year. Suppose the area of expertise is business administration management; after completing your Masters degree, you might work in India as an office administrator, manager, top management consultant, etc., and earn between INR 860,000 and INR 12,30,000 annually. Working in India after Masters can on average, land you a good figure of INR 40,000 to INR 65,000 monthly. With a Masters from India, you can work in the public and private sectors, with both employers and employees, in organized labor, research, consulting, or teaching. For foreign students who desire to study and begin working in India after completing their Masters, a Masters in India is a financially rewarding alternative. On average, the Salary Range for Masters in India typically starts at INR 36,450. In India, the starting salary for Masters in India for NRI Students following a master's degree is INR 42,347, which is a respectable amount. A person pursuing a master's degree in India may anticipate earning about INR 530,000 annually as the freshers salary after Masters in India for Foreign Students. The Masters is the most employable degree in India that can land you splendid job opportunities with a decent salary figure. The Expected Salary after studying Masters in India at a reputed MNC is no less than a whopping 780,000 INR annually.
Get all your doubts
clarified now for

Free
I agree to StudyIndia terms and privacy policy
or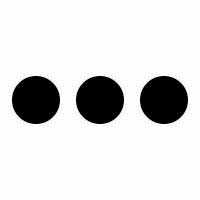 FAQ:
---
Is It Worth Doing Masters in India?

In India, there are many work prospects, and the labor market is demanding and competitive. For students who pursue a master's degree overseas, there are numerous employment prospects. A master's degree in India ensures the highest wage. People can make a high pay with the correct training and experience.
---
Is Work Experience Required for a Masters?

In India, professional masters programs could call for appropriate job experience. Although less likely for graduate entry requirements, most professional development courses will require this as a prerequisite.
---
What are the Salary expectations after Masters in India?

The typical salary for an Indian postgraduate candidate should be around INR 450,000 per year, depending on the role.
---
Is GMAT necessary for Masters in India?

No, GMAT is not compulsory for pursuing Masters in India as most universities and colleges won't ask for it. However, a few of them may ask, so check the university website.
---
What is the duration of the Masters Course in India?

The duration of the Masters course in India is two years in general at most universities, but part-timers can stretch it to the timeline of 3 years.
---
Is it possible to work while pursuing Masters in India for foreign students?

No, while pursuing Masters, you cannot work full-time as a foreign student, but you have the freedom of opting for paid internships to manage your expenses.
---
What are the tuition fees for Masters in India?

Tuition fees for Masters in India generally range from INR 50,000 to INR 220,000 annually, depending on the course and university where you are going.
---
How to get admission for Masters in India?

To study in India, all foreign students need to obtain a visa. Student visas can be obtained for up to five years or for the length of your degree program. Either the Indian embassy or high commission in your nation is where you can submit a visa application.
---
Are English Tests necessary for international students to study Masters in India?

No English tests are not necessary for international students to study Masters in India. However, some universities may also ask for them.
---
Can I get a job after Masters in India?

There are mammoth job opportunities in India after completing your masters degree, as the country is on the verge of tremendous development. Ranging from lawyer to HR manager, engineer, marketing professional, etc., you can find employment in all the booming sectors.
---