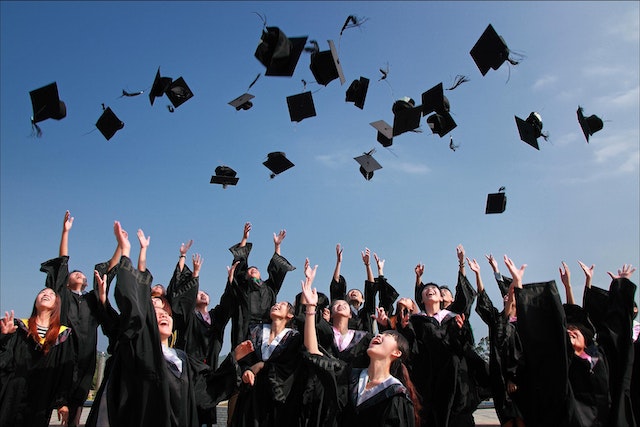 Ph.D. in India
For many students in India today, getting a Ph.D. is the new normal. Each year, hundreds of students graduate with PhDs and go on to pursue careers with excellent job opportunities and high salaries. The Ph.D. degree is the highest academic qualification available to students in their field of study. In India, students can pursue a Ph.D. course after completing their master's degree (MA/MCom/MSc/MBA/MPhil/PGDM/PGPM) and complete a unique research-based program.

International students may find their experience pursuing a Ph.D. in India to be both demanding and rewarding. India has a long record of higher education and a steadfast legacy of intellectual brilliance. International students have the option to study in a diversified and dynamic atmosphere because there is such a wide variety of universities and research institutes to select from. However, it's crucial to be aware of any potential rules, procedures, and cultural differences before beginning this adventure.
Get all your doubts
clarified now for

Free
I agree to StudyIndia terms and privacy policy
or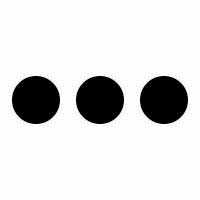 To study Ph.D. in India, international and NRI students coming to India need to fulfill some basic conditions and requirements. Most of all, these requirements pertain to achieving a desired score in their previous studies. Right from bachelor's degree to Master's degree, students need to have the minimum required grades that are at par with the Indian scoring methods and system. Ph.D. in India for NRI students can become a critical aspect in a student's career, propelling them to the top of the curve and allowing them to explore better job opportunities. NRI and foreign students will find many universities and colleges providing Ph.D. courses in India. Moreover, with the low cost of living in the country, Ph.D. in India for Foreign students is becoming a popular option. Slowly and gradually, India is becoming a popular destination for international students to pursue higher studies. The combination of high-quality education along with the low cost of studies and living attracts students from all over the globe.

Moreover, when students come to India, they like to become a part of the rich culture and Indian heritage. In India, they will be able to blend good education with traditional culture and a modern approach. So the students will gain from overall development and not benefit from a single domain of studies. The general timeline for an India Ph.D. course is between three years to five years. However, it can increase based on the student's subject, supervisor, and the reason for the extension. In addition to imparting knowledge and quality education to the students, Indian universities and colleges also help the students gain employment.
Students coming to India from abroad will find themselves entangled in different kinds of people following a wide range of traditions and cultures. This will help them get familiar with the fabric of the country and gain knowledge about different cultures. In case a student is pursuing Ph.D. in subjects related to cultures, traditions, beliefs, etc. India will become a pivotal learning destination for them.

To study Ph.D. in India, the students need to understand the type of doctoral programs offered in the country. This includes the Fellow Programme in Management, which is a Ph.D. program offered by the most prestigious institution in India, IIM. In this category, the Ph.D. programs last for up to 5 years. Then there is a specific doctoral program, Doctorate in Pharmacy (Pharm D), and this specialization qualification lasts for up to 6 years. To join any of the Ph.D. programs, the students need to fulfill some conditions and requirements. These begin with the academic performance of previous years, including Bachelor's, Master's, and MPhil. Even though it is gaining prominence as a study destination on a global scale, it is working towards achieving high standards of education policies and systems. From building the required infrastructure to implementing policies that will help the institutions forward good education, the country is on a developing path. As a result, it is now possible to pursue doctoral degree programs from a wide range of public and private educational institutions in India.
To Know About Requirements
Studying in India can prove to be a career-building experience for the students, provided they choose the right institution. Once a student is affirmative to study in India, they need to understand the requirements for the same.
To Know About Costing
With the admission and English language requirements understood, there are the cost structure and living expenses to understand for studying in India. Compared to other countries, living and studying in India is cost-efficient.
Salary after Ph.D. in India
The income and professional possibilities after graduation are among the most crucial factors for overseas students to take into account while deciding whether or not to pursue a Ph.D. in India. As a result of completing their higher studies, the average salary in India after Ph.D. increases substantially. In terms of career chances, a Ph.D. may be a highly profitable investment in India, but it's critical to comprehend the wage expectations and employment opportunities that go along with it. Working in India after Ph.D. is easy as the government readily provides extensions to the students after they complete their course. All you have to do is apply for an extension to find a job. Even though a Ph.D. is the most employable degree in India, the students will need to show their skills and expertise in their field to get a job.

Depending on your topic of study, the institution you are applying to, and the position you are applying for, the starting salary for Ph.D. in India for NRI students, you will receive after earning a Ph.D. in India might change. Depending on the industry and kind of employer, the salary range for Ph.D. in India may typically anticipate earning between INR 10 and 20 lakhs annually.

For instance, a Ph.D. holder in the humanities or social sciences might anticipate earning less money than a Ph.D. holder in engineering or technology. Similarly, a Ph.D. holder's fresher salary after Ph.D. in India for foreign students in the private sector is higher than that of a professional in the public sector.

The remuneration for Ph.D. holders in India may be less than what is typical in other nations if you're considering it to global standards. If you wish to settle in India, then according to the economic structure, getting a Ph.D. in your desired subjects dignifies you as an expert, ergo, increasing every possibility of a higher income than non-PhD candidates. The entire remuneration package may be more attractive due to the cheaper cost of living in India than in many other nations.

The table below lists several potential careers one may pursue in India after earning a Ph.D., along with the typical pay for each position.It's necessary to keep in mind that the expected salary after studying Ph.D. in India might change based on the institution or business the candidate is working for. The degree of experience and the individual's particular skill set may also have an effect on remuneration.
Get all your doubts
clarified now for

Free
I agree to StudyIndia terms and privacy policy
or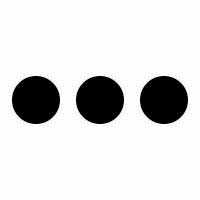 FAQ:
---
How can StudyIndia help me get admission to Ph.D. in India?

At StudyIndia, we have years of experience and expertise in education consultancy. From selecting the best universities to availing education loans to settling in the country, we can help students with all sorts of services.
---
Does a student need medical and other insurance for Ph.D. in India?

No, a student does not need health and medical insurance to study in India. Unlike other countries, students coming to India must only fulfill other requirements for obtaining a visa and not spend money on medical insurance.
---
Does a student need a specific skill set for Ph.D. courses?

A student doing Ph.D. needs to have some specific skills, including good research skills, good handwriting, organizational skills, and dedication to study further. Moreover, they must be self-motivated to complete their studies.
---
How much time will it take for me to complete the application process?

The application process for a Ph.D. program begins with searching for the right university to apply for a visa to pay the fees and migrate to the country. In total, it can take around two to three months for a student to complete all the requirements.
---
What's the Ph.D. course structure in India?

The Ph.D. course structure in India includes a student selecting a research topic, finding a supervisor or guide, and working on their thesis and research. As the student completes their thesis and dissertation, they will get a doctorate degree after their thesis is approved.
---
For how much time can a student stay in India after completing their studies?

With the condition that a student can get a job in India after completing their studies, they can stay in the country for an extended period.
---
Can a student apply for a Ph.D. course in India online?

A lot of universities in India have an online application process, but the same facility may not be available in all the institutes. Hence the student must check for the online application part at the time of searching for the university they wish to apply for.
---
Can a foreign student get an education loan in India?

Yes, some banks in India do provide education loans to NRI and international students. At StudyIndia, we can help our students obtain the required education loan from reputed banks at lower interest rates.
---
Can StudyIndia provide guidance to students to write SOPs?

Yes, in StudyIndia, we have a team of consultants who strive to create a perfect Statement of Purpose that can attract the admission committee's attention. Our consultants will get in touch with you and get the necessary information to frame the SOPs.
---
Does StudyIndia take any charges for its services?

No, the services provided by StudyIndia are completely free of charge. You can enjoy all the benefits just by getting in touch with us. All we care about is your future career being fulfilled.
---