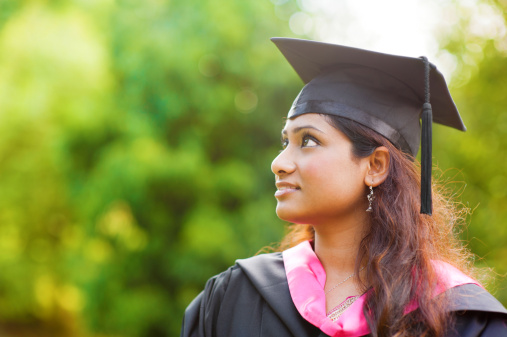 Study in India
There are more than 800 registered universities and 39,000 affiliated colleges located in India. This means you have plenty of options and even backup plans when you need education only from the best institutions. When it comes to quality education, India is or was never behind. India is a country of brilliant Scholars and Scientists who have revolutionized the world we are living in today. There are many things that came from India, like Zero and its inventor, Aryabhatta, who was a well-known mathematician and astronomer. To be great, you need great support, and there is no better support than the Indian education system, which gives the best education and plenty of opportunities in the country to excel beyond imagination. So if you have decided to Study in India, you are going to find yourself in a schooling haven. Every year thousands of international and NRI students apply for different courses and degrees to get an experience in professional studies.

The thing that makes India different for international students is the affordability and effectiveness of the Indian education system. The best thing about studying in India for NRI students is the cost which is just one-fourth of the education cost in other leading universities across the globe. India has supremacy in the academic field, and students will find every professional course and technical expertise in Indian universities. The beauty of India is that it has everything to offer its students, whether NRIs or international, with courses ranging from traditional to advanced study majors. India has a proficient structure of academics which ensures every student gets to choose courses and universities according to their interests. There are a wide array of professional courses available to study in India for foreign students. When you indulge in these advanced courses, you set yourself up for success and satisfaction.
Get all your doubts
clarified now for

Free
I agree to StudyIndia terms and privacy policy
or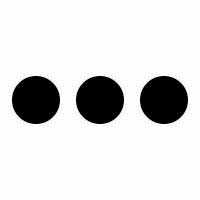 Not only is learning here amazing, but India is a country where you can explore and experience wondrous things like its culture, food, classical dances, and Ayurveda. If you have a more technical side, do not worry, as Indian universities also have cognitive computing, artificial intelligence, and space science-like subjects for you. The universities also offer a placement-oriented drive for students who choose to study in India with expanded career opportunities. The majority of the best Indian colleges and universities have global recognition. There are limited seats for international students at top Indian institutes, so make sure to apply soon to that you can become a part of the quality education and earn well after getting a degree on your hands.

Along with a high level of education, students are also offered scholarships and different types of financial aid for non-Indian students. Students who are from non-English speaking backgrounds often find the country comfortable to get an education from. Studying in India is a good decision for international students because everything is simple and easy, from learning to earning. It's easy to get admission, find accommodation, and make friends in the diverse country of India.
To Know About Requirements
Foreign and NRI students must make themselves aware of the eligibility requirements if they wish to study at an Indian university. You will be glad to know that admission criteria for NRIs and international students are straightforward. The best way to confirm requirements is to check reliable sources like the website of the school, college, or university you wish to take admission in 2023.
To know about costing
Are you planning to commence any study courses in India? No matter whether you want to pursue a bachelor's, master's, or any other higher degree in India, the important thing to know is the cost you need to bear. The Indian education system is much more affordable as compared to other countries in the world. This is why NRI and foreign students can fulfill their dreams of studying in India easily without a huge amount of investment. Before getting started with any study course in India, it is recommended to check its fees, which may differ according to a particular university. Ensure you visit the official website of a particular university in India to get more clarity about the fee structure of a particular course.
Salary after study in India
Can you work after studying in India? Yes, of course, but you need to receive an employment visa. You need it to be allowed to work in India as an NRI or foreign student. Students are provided with ample opportunities for Working in India after studying. The Salary Range after studying in India may depend on field of study and your degree, but generally, you will be offered a handsome salary by multinational companies in India. Even as a foreign candidate, you will become eligible to get the Expected Salary after studying in India.

The Starting Salary after studying in India for NRI Students is $8,630 or INR 702,000, based on your knowledge. The Average Salary after studying in India is $8,000 or INR 650,000, which every NRI or foreign student can receive after completing their studies in India. But remember one thing the Freshers' salary after studying in India for Foreign Students may vary from organization to organization, and your skills as well as scores. If you want to start working in India after completing your education, applying for an employment visa is the best way to get started. Make sure you meet all the terms and conditions of an employment visa in India to avoid rejections or delays.
Get all your doubts
clarified now for

Free
I agree to StudyIndia terms and privacy policy
or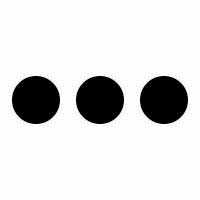 FAQ:
---
Can NRI and foreign students study in India?

Yes, why not! An NRI or foreign student can apply for any program or course in India without any worry. India is one of the best and most popular destinations for those who want to explore the culture, environment, and study curriculum. In Asia, India is the most sought-after study destination among foreign or NRI students.
---
Can foreign or NRI students apply for any course to study in India?

Yes, they can apply for any course or program in any field based on their interests and preferences to study in India.
---
What are the eligibility requirements for studying in India?

As a foreign or NRI student, it is important to meet some eligibility conditions if you want to secure a seat in any of the reputed universities or colleges in India. Check the eligibility criteria by going to the official website of a specific university in India.
---
How much will it cost to study in India for foreign and NRI students?

Many Indian institutes and colleges cost you between $3,300 or INR 25,000 and $7,800 or INR 634,000 for every academic year, irrespective of the level of study. You can check out the tuition fees before applying for any course in India.
---
Can foreign students come on a tourist visa to explore admission in several courses and get a student visa while staying in India?

No, not at all! A foreign student can explore different study options in India. He or she can apply for a provisional student visa that is of 6 months from Indian Mission Abroad. Once they get confirmed admission while staying in India, they can apply for a student visa to the local FRO or FRRO with mandatory documentary proof of confirmed admission.
---
Can foreign or NRI students receive a student visa in India directly from Indian Missions Abroad?

Yes, of course! Foreign students can receive a student visa once they have confirmed admission to a course in a recognized college or institute in India.
---
Can foreign or NRI students apply for a scholarship to study in India?

Yes, there are many types of scholarships available for studying in India. These scholarships are run by both state and the central government of India. To apply for a scholarship in India, look for the necessary eligibility conditions by going to the authorized or official website of a specific Indian university or college.
---
What is the duration of a student visa in India?

Foreign students can stay in India for five years with a student visa or the duration of the course, whichever is earlier.
---
Can you work during your studies in India?

No, foreign students cannot work during their studies in India.
---
Can foreign students earn well after their studies in India?

Yes, foreign and NRI students can earn well once they complete their studies in India. There are lots of ideal employment opportunities to seek in India after completing studies in India. But you must work on something other than a student visa. To work after studies in India, you are required to get an employment visa.
---