Cost of Studying for Students in India
India has experienced rapid growth in the study sector. In India, there are thousands of schools and universities to choose from, some public and others private, with a vast diversity of types, sizes, specializations, and origins. Foreign students are choosing to study in India in greater numbers than ever before. International and NRI students have a lot of options, but studying in India is a great decision. It is one of the nations growing the fastest in the globe, and its technology infrastructure is increasing quickly. There are many start-ups to pick from, and employment opportunities in India's technology sector have increased recently. There are currently more than a thousand approved educational institutes in India. Globally, just about fifty of these are well-known. All institutions are accredited and ranked by the National Institute Ranking Framework (NIRF). India's educational system is as extensive and diverse as the nation itself. Students can look through a variety of courses from the best universities in India, from specialized programs like Buddhist Studies and Yoga to the most recent and cutting-edge subjects like Law Management, Humanities, and STEM. The online system was created to make the entire procedure, from registration to immigration, as simple as possible. It is open and technologically advanced.

India ranks 26th in the world in the QS Higher Education System Strength Rankings of 2018, with the prestigious IIT and IISc Bangalore leading the way in the quality of engineering and technology education. Currently, there are 23 of these throughout the nation, with a strong focus on engineering and sciences. The best private universities in India are those that have received approval from the University Grants Commission; the government does not support these institutions. These private institutions are able to grant accredited degrees. However, they do not allow international students to work outside of the campus. There are numerous prestigious private universities and institutions in India that provide a variety of courses of study in fields including information technology, the arts, medicine, law, management, and business, among others. Private institutions in India have a reputation for improving higher education via methodical instruction and research. For the whole Deemed University in India, admissions for international students are consolidated and processed through Britannica Overseas. The admissions process for international students is created considering the needs and difficulties each person faces. Every student can now use it from various locations inside the industry and from the comfort of their homes, thanks to the online admittance process. The software system has shaped the admissions procedure. Students are able to not only check their admission standing using the online admissions system but also make all the payments online.
| EXPENSES | AVERAGE COST (IN INR) |
| --- | --- |
| Tuition Fees | 250,000 INR to 500,000 INR |
| Student Visa Fees | 11,520 INR |
| Study Material and Stationery | 3,000 - 4,000 INR |
| Additional Costs | 5,000 INR |
Get all your doubts
clarified now for

Free
I agree to StudyIndia terms and privacy policy
or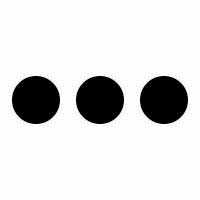 What Makes You Choose Us for Education in India
StudyIndia is the exclusive authorized representative for Indian universities and offers merit-based admissions and scholarships. StudyIndia is a specialized education consultancy company with offices in India that has annually assisted more than 5,000 students. Your questions can be answered by a strong team of more than 150 authorized Indian education consultants. Studying in India has many advantages, including low tuition fees, post-study work permits, and scholarships that can be applied toward the cost of attendance.

The majority of India's top universities are listed in the World University Rankings or the best QS rankings. Our mission is to provide you with the most accurate information on the programs and prerequisites supplied by the universities. The skilled consultants at StudyIndia - Exclusive India Education Consultancy regularly communicate with the Indian Embassy to learn the status of your application. Since all applications are up to date with the most recent Visa criteria, they are all approved. StudyIndia offers competitive admissions and scholarships and is the official university campus representative for India. A unique education consultancy business in India, StudyIndia has helped more than 50,000 students each year with the help of a professional workforce. A robust group of more than 100 Indian education professionals that hold licences can help you with any questions. Low tuition prices, post-study work permits, and subsidies that can be used to defray costs are just a few benefits of studying in India. On the list of top University Rankings, the majority of India's best universities are represented.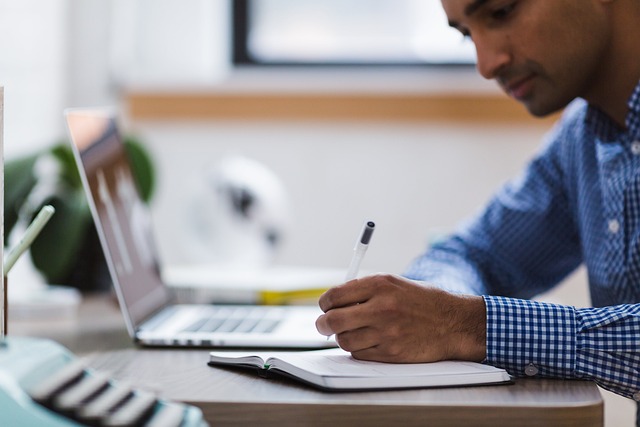 Cost of Studying Expenses for Various Courses in India
The sum you pay as university fees when enrolling in numerous courses is known as the tuition cost for studying in India. Depending on the universities and courses you decide to enroll in, studying in India might vary substantially for international students. The annual budget for accommodation, transportation, food, and other living expenses for each student should be less than 30,000 INR. Based on the level of study, the majority of Indian institutions charge around 250,000 INR and 550,000 INR every academic year. The upper end of this spectrum will typically be occupied by degrees in fields like medicine or engineering that frequently utilize facilities. The majority of Ph.D. posts are unpaid, but they do include a monthly allowance of at least 25,000 INR ($340). The Indian government offers financial assistance, but only after you have lived there for three years in a row. For this reason, you must present proof of your financial independence while applying for a study visa.

Scholarships are widely available. The Indian government makes a concerted effort to support and draw in foreign students. It's no secret that the Indian government aims to make the nation as well-known as the US or the UK as a study-abroad destination.

The Study in India Scholarship is the most coveted of all. The scholarship can be given for up to five academic years and provides beneficiaries with an entirely free ride. The monthly cap on living expenses is substantial. The scholarship is not open for students with a Pakistani passport. Since Indian colleges are allowed to determine their own tuition rates, they will differ among institutions. For degree programs, international students should budget between 250,000 INR and 600,000 INR annually. Although these tuition costs are modest, you might be qualified for a scholarship. Visit the National Portal of India website for further information, where you may also learn about awards and funding.

Institutions frequently provide affordable student housing, which is the least expensive choice. Privately rented housing is still reasonably priced. In a city like Mumbai, a one-bedroom apartment will run you about 15,000 INR per month, with an annual living expense starting at 130,000 INR. If you have a student visa and are in India, you may not be permitted to work, so you have to budget well before leaving.
| COURSES | TUITION FEES (ANNUALLY) |
| --- | --- |
| Diplomas/Certificates | 20,000 INR - 30,000 INR |
| Bachelors | 20,000 INR - 600,000 INR |
| Masters | 80,000 INR - 400,000 INR |
| Ph.D. | 20,500 INR - 25,000 INR |
| MBA | 550,000 INR - 13,50,000 INR |
| Medical and Health Sciences | 250,000 INR - 350, 000 INR |
| Engineering | 250,000 INR - 300,000 INR |
Cost of Studying Bachelor's Degree in India
India's universities and educational institutions are renowned for their academic prowess, particularly in the areas of commerce, science, technology, and medicine. India is home to three of the world's top 200 universities, and several Indian Institutes of Technology were ranked among the top 20 science and technology universities in Asia. With up to 160,00 additional colleges offering Bachelor's degrees in every major academic area, India has the second-largest higher education system in the world, with a total of over 550 universities and other academic institutions. Depending on the field, bachelor's can take from about three years for some courses to five years in India. The cost of tuition will vary based on the program, the college, and the applicant. Depending on financial needs or academic accomplishments, scholarships may be offered to help with costs. The costs typically range from 20,000 INR to 600,000 INR, depending on the course adopted.
| University & college courses | Tuition fees of Course (INR) per annum |
| --- | --- |
| Bachelor of Science | 20,000 INR to 200, 000 INR |
| Bachelor of Arts | 8,000 INR |
| Bachelor of Commerce | 10,000 INR to 100,000 INR |
| Bachelor of Business Administration | 100,000 INR to 200,000 INR |
| Bachelor of Education | 20,000 INR to 100,000 INR |
| Bachelor of Computer Application | 130,000 INR |
| Bachelor of Fine arts | 280,000 INR |
| Bachelor of Visual Arts | 50,000 INR to 600,000 INR |
| Bachelor of Architecture | 400,000 INR to 800,000 INR |
| Bachelor of Homoeopathic Medicine and Surgery | 800,000 INR to 100,000 INR |
---
Show 4+ courses

Cost of Studying Master's Degree in India
You should probably look into the options at the esteemed Institutes of National Importance if you want to pursue a master's degree in one of the cutting-edge sectors of medicine, science, or technology, areas in which India is starting to build a reputation on the international stage. Indian Institutes of Technology Delhi (IITD), Indian Institute of Technology Bombay (IITB), and Indian Institute of Technology Kanpur is now the top-ranked INIs internationally (IITK). A wide number of possibilities are available for Masters study in various subjects, including the Arts, Humanities, and Social Sciences, depending on the programs available by Faculties at Central or State universities, either through affiliated colleges providing postgraduate specializations. The demand for top-notch Masters programs is rising in India as well, as the government wants to spur the economy's expansion. Two years are required to complete a master's degree in India, and the tuition costs might range from 80,000 INR to 300,000 INR.
| University & college courses | Tuition fees of Course (INR) per annum |
| --- | --- |
| Masters of arts | 50,000 INR |
| Master of Commerce | 5,000 INR to 100,000 INR |
| Master of Fine arts | 20,000 INR to 200,000 INR |
| Master of Science | 20,000 INR to 300,000 INR |
Cost of Studying MBA Degree in India
In India, an MBA program might cost anywhere between 20,000 INR and 40 lakhs INR. Universities and public colleges offering MBA programs charge reasonable fees. However, private universities charge extra for the same courses.

Pedagogy, extracurricular activities, dorm rooms, and infrastructure are just a few of the factors that influence MBA college expenses in India. For instance, an institution offering an MBA program may charge a high course price if it mandates that applicants devote a semester or other period of time studying overseas. However, expenses will be low if the government is paying for the MBA college.

MBA candidates who wish to participate in an MBA program for the coming academic year must begin their search for the top MBA universities right now. The cost of an MBA will be a major factor in directing your search and decision.

Without discussing the Indian Institute of Management (IIM), among the nation's top MBA universities, it is difficult to talk about MBA colleges in India. An MBA at an IIM might cost anywhere from 11 lahks to 23 lakh Indian rupees. In India, there are 20 IIM facilities. The PGP program at IIM Sirmaur charges INR 11 lakh, while the MBA program at IIM Ahmedabad requires INR 23 lakh.
| B-school | MBA/PGP Course Name | Fees |
| --- | --- | --- |
| Prin. L. N. Welingkar Institute of Management Development & Research-Mumbai | PGP Media and Entertainment Management | 3.00 lakh INR |
| Christ University, Bangalore | MBA Leadership and Management | 3.10 lakh INR |
| International School of Management and Research-ISMR | MBA | 3.00 lakh INR |
| CU - Chandigarh University | MBA Tourism and Hospitality Management | 3.28 lakh INR |
| Indira Institute of Management - IIMP | MBA | 4.00 lakh INR |
| ASM's Institute of Business Management and Research-IBMR | MBA | 3.00 lakh INR |
| Jamnalal Bajaj Institute of Management Studies-Mumbai | MMS | 3.00 lakh INR |
| Pune Institute of Business Management | PGDM | 4.05 lakh INR |
| Amity University | MBA Agriculture and Food Business | 4.47 lakh INR |
| AIMS Institute of Management Studies | MBA | 3.69 lakh INR |
---
Show 7+ courses

Cost of Studying Ph.D. Degree in India
Ph.D. is a doctoral degree with an academic focus. A three-year Ph.D. program is usual, and candidates should anticipate finishing in five to six years. However, the length of the course may vary from one institute to the next. Applicants must hold a master's degree in order to be considered for a Ph.D. program. Any discipline has a Ph.D. program that candidates may pursue. Students in a Ph.D. program are required to select a topic or subject, perform an in-depth study on it, and address any questions that emerge.
| Course | Average Annual Fees |
| --- | --- |
| Ph.D. in Computer Science | 10,000 INR to 2,75,000 INR |
| Ph.D. in Management | 10,000 INR to 2,75,000 INR |
| Ph.D. in Library and Information Science | 3,000 INR to 25,000 INR |
| Ph.D. in Engineering | 20,000 INR to 30,000 INR |
| Ph.D. in English Literature | 10,000 INR to 1,00,000 INR |
| Ph.D. in Legal Studies | 20,000 INR to 2,50,000 INR |
| Ph.D. in Mechanical Engineering | 30,000 INR to 3,00,000 INR |
| Ph.D. in Chemical Engineering | 5,00,000 INR to 1,60,000 INR |
| Ph.D. in Hospitality | 48,000 INR to 1,60,000 INR |
| Ph.D. in History | 50,000 INR to 1,00,000 INR |
Spanned in 12 countries with 20 branches!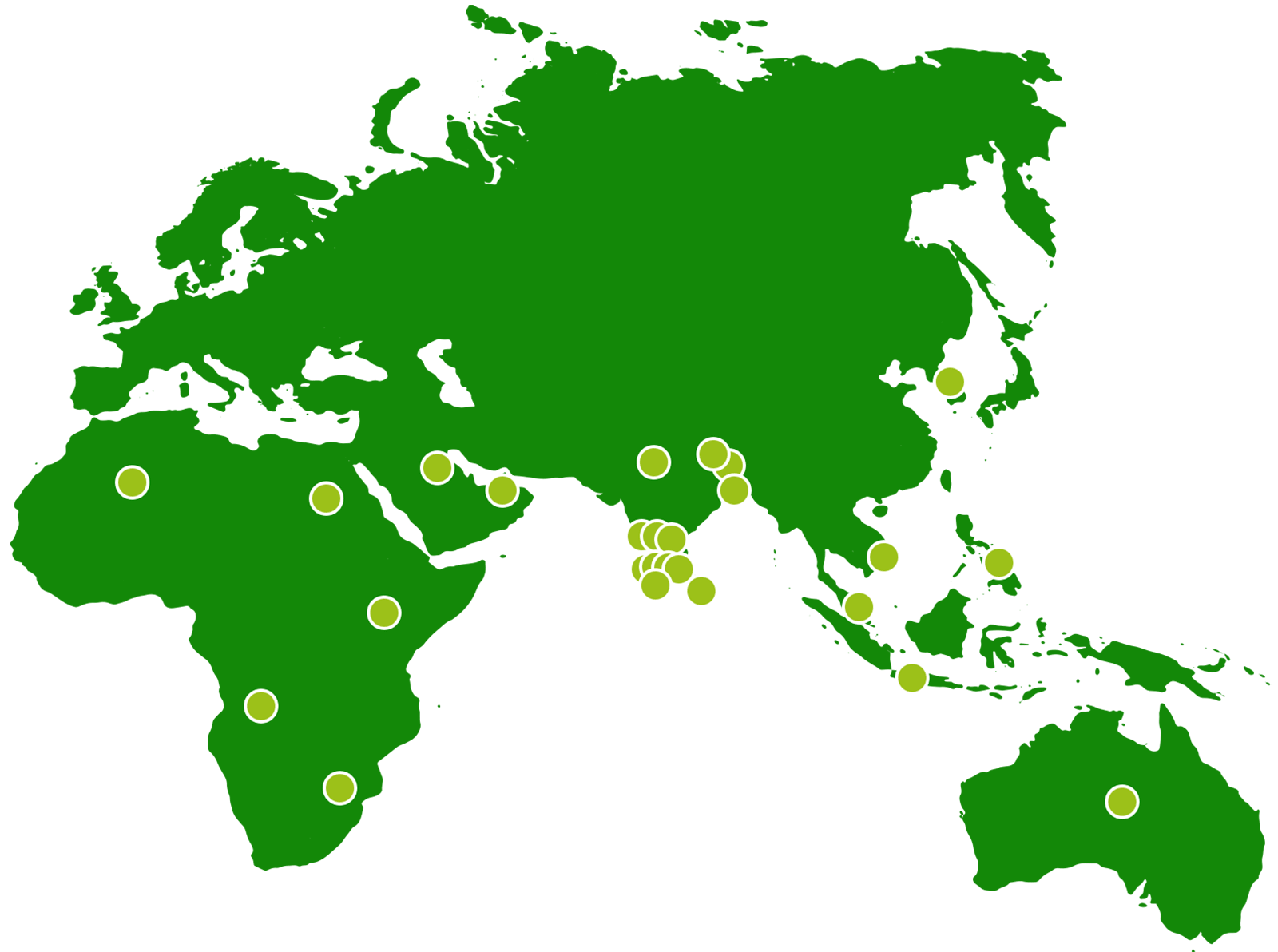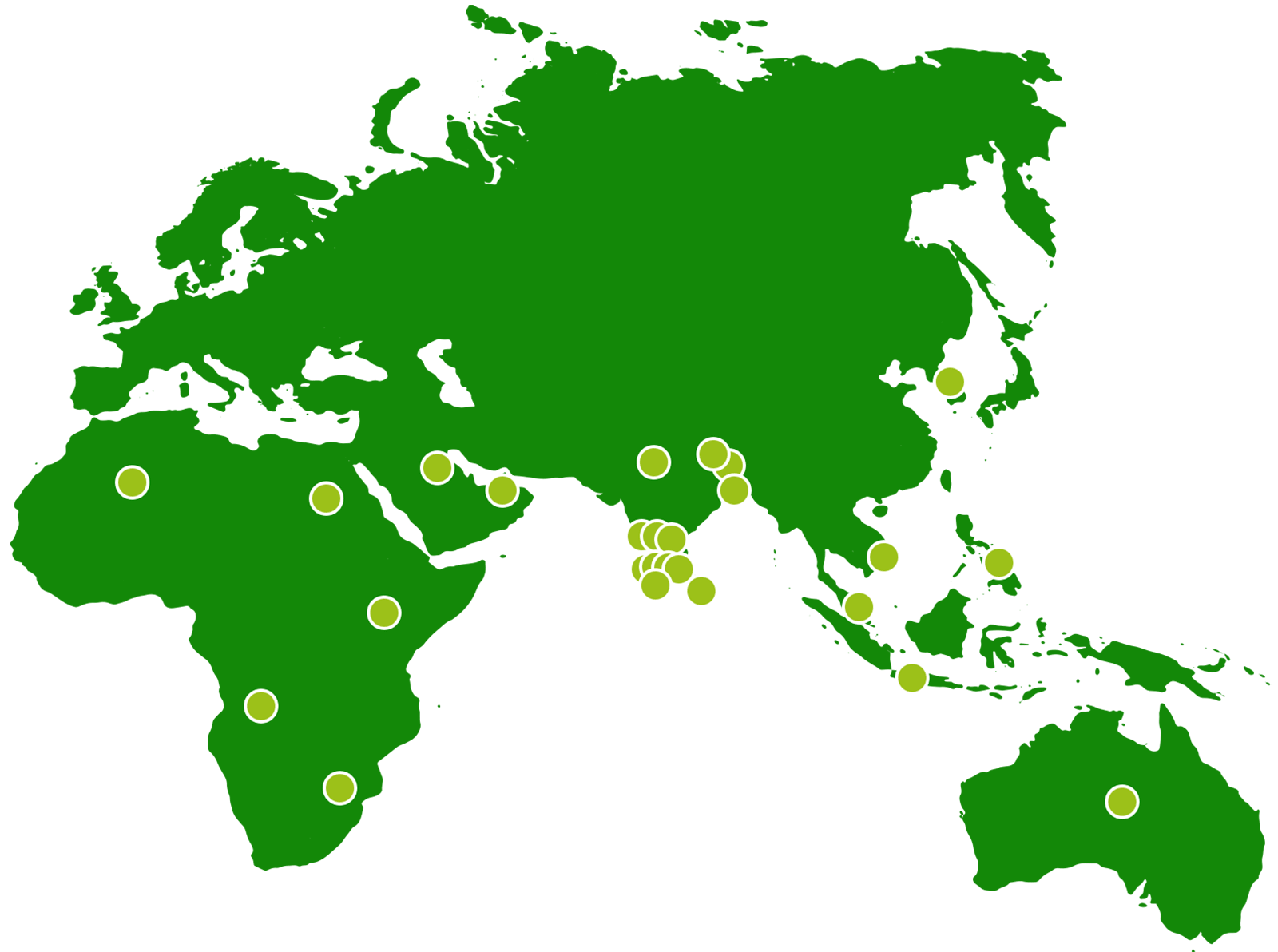 How We Can Help With Our Process
The most prominent authorized university representative for India is StudyIndia. We aid students in making the decision to study in India through the use of our education advisers. The whole procedure is free. Students can also get assistance from StudyIndia with LOR and SOP preparation. We also provide guidance on student loans for students who lack the funding but still want to study in India. Students who want to travel to India won't have to worry about visa issues thanks to our assistance with them.

Determine the Best Type of University for You Based on Your Profile : StudyIndia provides specialized guidance for choosing the best university kind. We provide students with the most up-to-date information on course specifics, application deadlines, and scholarships as Exclusive University tie-up advisors in India.

Documentation procedure : One of the key elements of our service is informing you of the particular application requirements for each course. We will provide free assistance with writing reference letters and letters of purpose since we are the exclusive approved agent of Indian universities.

University applications : Our knowledgeable staff will ensure that all of your applications are submitted by the due dates. Students will learn about the requirements of the institution and the specific courses as they prepare their documentation.

Assistance with Loans : In India, borrowing is primarily done to cover educational costs. Working with universities as the only recognized representatives of Indian universities, we were able to convince banks and lending organizations to provide education loans to our students. We can stay in touch with them regarding your loan application and make sure you get it as soon as feasible.

Forex Services : Once you've arrived at your destination, using forex services to pay fees or transfer money will be quite helpful because you'll see how long it takes each time you do a transaction.

Housing : Your family would be most concerned about housing in India; we can help you choose a decent property within your means. Through our accommodations and student referrals, we achieve this.

100% Visa acceptance rate : We have a team of committed advisors for Indian colleges with whom we collaborate to ensure a 100% approval rate for student VISAs. They have years of experience in this field.
Other Required Expenses for Studying in India
You have a tonne of options when buying apparel, shoes, and accessories because shopping in high-end malls is very pricey, while shopping at Indian street markets is incredibly cheap. Health and personal care products are easily available and reasonably priced. India's general cost of living is incredibly inexpensive for students, and even its expensive cities are thought to be more affordable than other destinations across the world. India has clearly become one of the most popular study-abroad countries thanks to its low cost of living and top-notch education.

For international students, the cost of living in India is slightly increased by the mandatory medical insurance expenses. Prior to beginning their studies, all overseas students are obliged to get health insurance. The average cost of medical insurance for NRI and international students studying in India is between 2,000 INR and 4,000 INR.
Get all your doubts
clarified now for

Free
I agree to StudyIndia terms and privacy policy
or