India is a huge nation with a lot to offer international students, from some of the most spectacular and ancient places in the world, like the Taj Mahal, to the breathtaking beaches of Goa. India is becoming a more and more popular destination for overseas students, and this tendency will only grow.

India has a web of 42 central universities, 243 state universities, and many private institutions, in addition to its incredible culture and attractions. The Indian educational system, which offers programs leading to bachelor's, master's, and doctoral degrees, is inspired by the British educational system. Foreign students are certain to find a program that meets their needs in India's higher education system, which has 575 university-level institutions.
Student Health Insurance in India
Although India has a universal healthcare system, you will discover as a foreign student that the quality of care varies greatly based on where you are living. The level of service may be very low if you live in a remote area, but major cities like Mumbai have some of the most cutting-edge hospitals in the world with top-notch care alternatives.

Given that these private clinics will provide the best care, you should probably make sure that you obtain it there. In India, private hospitals provide high-quality care at reasonable prices. Therefore, it's crucial to make sure you have enough health insurance in India to last the duration of your stay. Despite the fact that India has a universal healthcare system, it is generally advisable to have private health insurance when you can afford it due to inadequate public sector coverage and infrastructure. Students who wish to pursue their studies in India must submit an application for a foreign student visa together with all required supporting papers. Learners do not need to demonstrate that they possess health insurance in order to obtain a student visa. Thus, they are not required to do so. Nevertheless, we highly advise that you get coverage before traveling. International plans provide evacuation and repatriation coverage, which are crucial advantages when traveling abroad. They also cover your medical needs.
Get all your doubts
clarified now for

Free
I agree to StudyIndia terms and privacy policy
or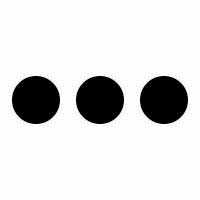 Minimum Requirement of Health Insurance
If the duration of the visit is less than a year, the student's whole stay should be covered by health insurance if they are international students traveling to India. The required minimum insurance coverage for accidents and diseases should be 20,000 INR each. Any hospitalization time in India is covered by health insurance. Students need to be between the age of 16 - 35 years.

Please take note that students must obtain private health insurance in India for the consecutive and following years if they plan to stay in India for longer than one year.
Types of Health Insurance to Study in India
Group Insurance Plans (Applicable for Students & Employed Expats)
A student must show proof of private health insurance through the college's Group Insurance Scheme. Private health insurance documentation will be accepted in the form of an enrollment letter from the college. Group health insurance plans, as opposed to individual and family floater policies, can be obtained by a group manager for a sizable number of people. For instance, a company may buy group insurance for all of its workers, or a building secretary could do the same for all of the building's tenants. Although these plans are reasonably priced, they only cover the most fundamental medical conditions. Colleges or employers frequently buy these policies as an extra perk for workers. The health insurance should state the following:
The participant is a member of the college group plan.
The student has paid the group scheme's associated fees.
A succinct description of the insurance coverage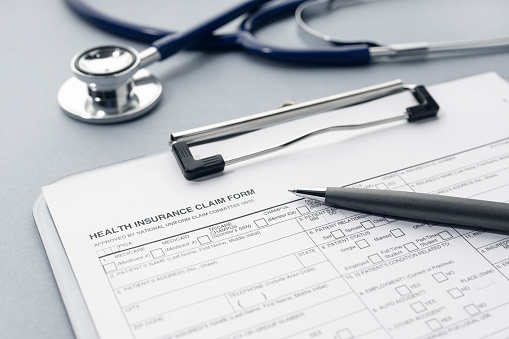 Private Health Insurance Plans
While obtaining private health insurance in India is highly urged, the Indian government does not require it in order to obtain a student or tourist visa. Travelers to India confront a variety of health concerns, including tropical infections and hazardous roadways, and medical professionals frequently demand payment in cash. In India, foreign students should prepare to buy private health insurance. The US State Department advises purchasing insurance with coverage for medical evacuation.

For both students and travelers who will be studying in or traveling to India, we provide three international insurance policies. All of them give thorough coverage at hospitals, physicians, and other service providers across India and may be ordered online with immediate confirmation. Each of these strategies consists of the advised emergency evacuation protection.

Your specific situation, preferences, and length of study in India will all influence the best international student insurance plan for you. Finding a plan that would protect you for the entirety of your stay in India is crucial when you examine your alternatives for medical insurance there. This form of insurance can offer coverage starting from as low as 5,000 INR to the lumpsum amount of 50,000 INR.
Critical Illness Coverage
Numerous health insurance plans will charge an additional fee and include coverage for severe conditions. This is another essential protection to carry in light of the increased prevalence of ailments linked to modern lifestyles. If you are identified with one of the critical illnesses that are covered, you will receive a lump sum payment. Critical illness coverage is another essential advantage of having health insurance because dealing with and managing these problems can frequently be highly expensive.
Spanned in 12 countries with 20 branches!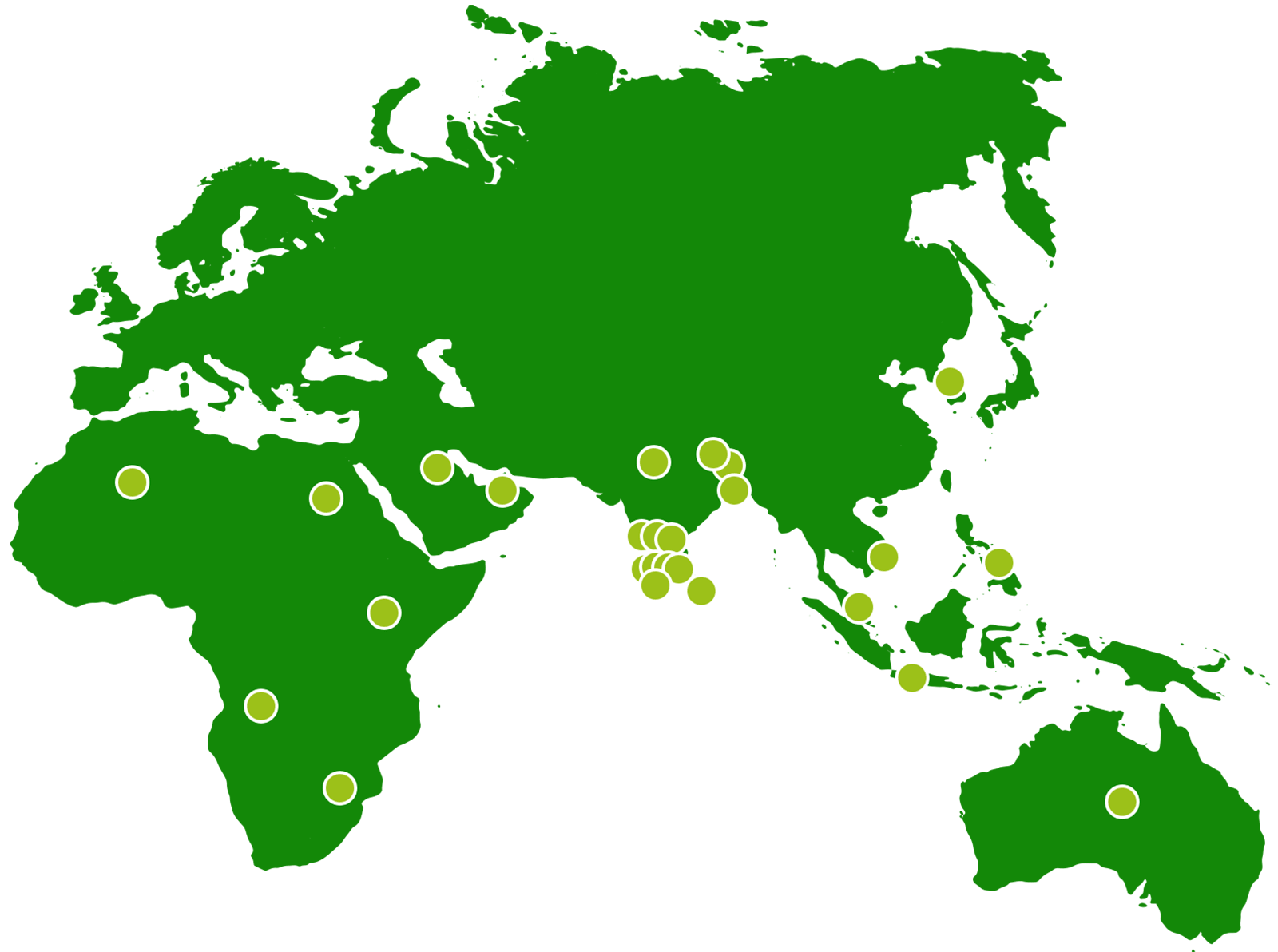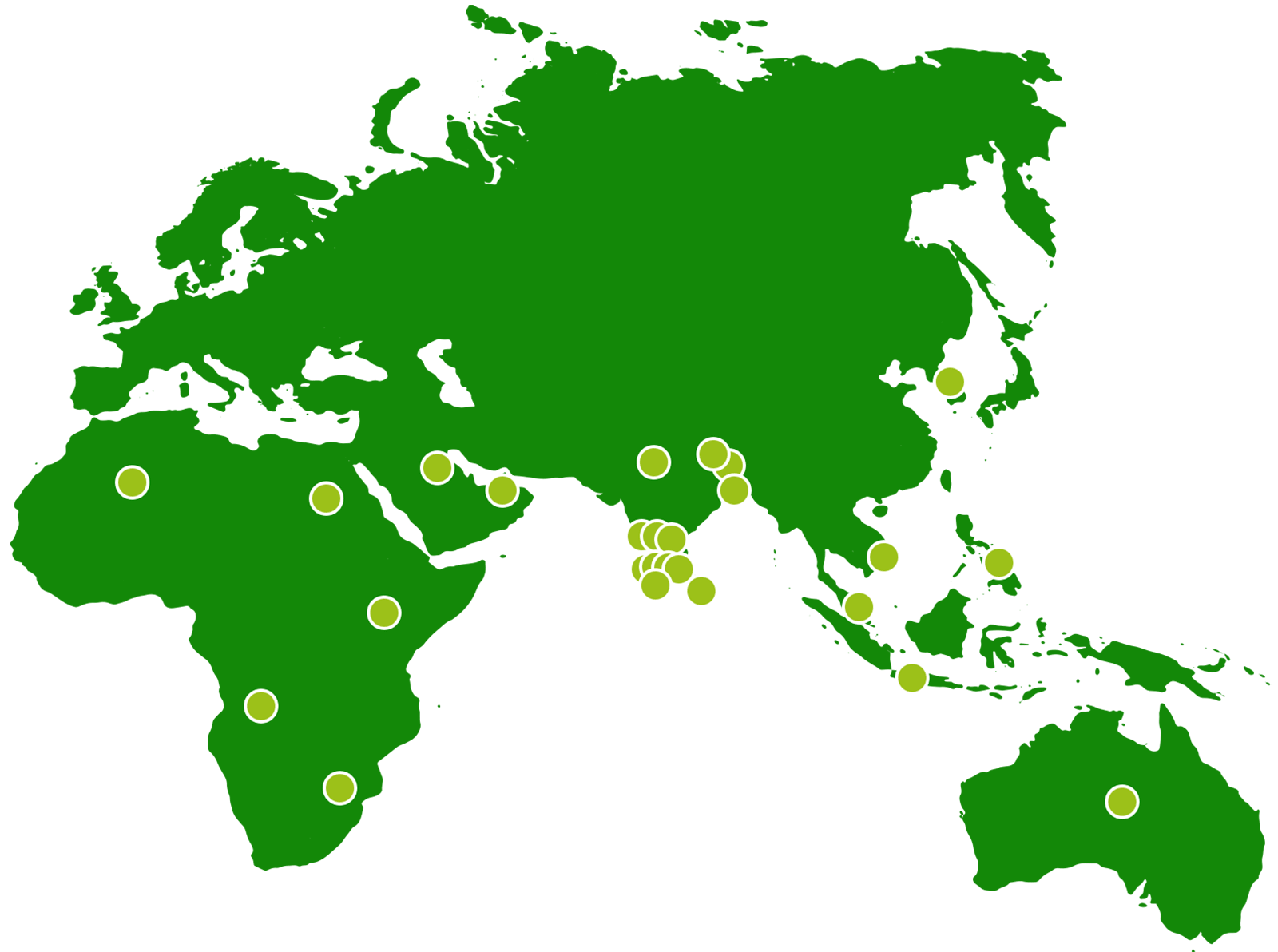 Why Do You Need Health Insurance?
All international students, including Indian students, who are traveling abroad for higher education are required to obtain insurance coverage. This required coverage is relevant to all universities and colleges worldwide. For students enrolling in various courses, almost all universities and colleges provide their own options for health insurance. However, students are only required to use these plans partially. All international students must evaluate the student health insurance policies from the Indian insurers prior to actually making a final selection regarding the same because the offerings of the Indian insurance companies are similar to the University/College schemes in regards to coverage and significantly more affordable in terms of premium. To use the medical services offered by the Indian health authority, students must show documentation from their home country that verifies their eligibility. When requesting a student visa, you must also include a copy of your health insurance.
Get all your doubts
clarified now for

Free
I agree to StudyIndia terms and privacy policy
or