India is one of the earliest civilizations, with a vivid diversity as well as a rich cultural legacy. Overall socio-economic advancement has been attained over the years, showcasing the growth it has witnessed. Besides, the country is bestowed with the natural beauty of lofty mountains, deep ocean, scenic lakes, and much more that make it an ideal place to explore. Moreover, India is the fastest-growing nation in the current global economy, which makes it the perfect location for international and NRI students to pursue their higher education. India has made so much development that it is now a popular choice for those looking to study abroad. India provides a wide variety of travel options, with variations in the land, culture, communities, food, beliefs, dance styles, songs, art, handicrafts, adventures, activity, philosophy, and tradition as you make your way through the country. It is bounded by snow-capped mountains in the north and surrounded by water on all three sides in the south. You will always have vast opportunities to go beyond and explore every corner of the country, making your studying experience even more fun with the adventures.

Numerous opportunities for students' intellectual and personal growth are provided by the modern educational system in India and its vast network of students. Moreover, after obtaining a degree from one of the reputed colleges in India, you are open to vast opportunities from some of the top companies in the world. Scholarships are also available, which helps reduce the cost of education for students from other countries. Because Indian universities provide a wide choice of programs and degrees, international and NRI students may easily choose the institution and area that are suitable for them in India.

India is at the frontier of development and innovative technology. Students from India can profit from the latest tools and technologies that are available for building their future. Moreover, the students can take up internships and training programs from some of the well-renowned companies that can help them scale their careers. There are several benefits to studying in India, one of which is that it offers more educational opportunities than many other countries. Here are some specifics on what makes education in India special.
Get all your doubts
clarified now for

Free
I agree to StudyIndia terms and privacy policy
or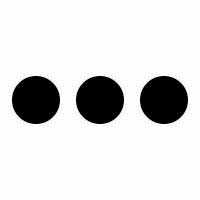 Why Study in India?
Apart from its fascinating civilizations, stunning scenery, and varied history, the nation has a lot more to offer students. In recent times, education has been one of the fields that have developed strongly in the country. There are several universities that rank in the QS world university rankings.
The cost of studying is quite efficient when compared to the quality of education provided by the universities.
One of the biggest concerns about studying in a different country is the cost of living. However, if you are choosing to study in India, then you need not have to pay any hefty sum for living, as the cost of living in the country is quite reasonable.
A diverse population lives in India. You may step beyond your comfort zone and partake in new adventures since there are so many diverse cultures to choose from.
It should come as no surprise that India's top-tier institutions provide a wide range of courses and specializations. If you decide to study Engineering, Medicine, or Computer Science in India, there are many options and choices to choose from.
Another of the main advantages of studying in India is the ease of finding a city that is ideal for students in a foreign nation. Every city in the country is quite friendly and welcomes the students warmly.
The visa process is quite simplified without great hassle.
There are several scholarships available for international and NRI students, which they can check and apply for. This can help the students in cutting down the cost of studying to a greater extent.
Advantages of Studying in India for International and NRI Students
India offers some of the best teaching facilities with the latest technology at almost every university. The research opportunities are quite vast, which allows international and NRI students to come and explore their fields of interest seamlessly. India has the second-largest educational system in the world, with more than 300 universities and 17,000 colleges. It offers international and NRI students a wide range of bachelor's, master's, and doctorate degrees. In addition to having a sound educational strategy, academic institutions in India have a strong educational system that enables students to become actively involved in their chosen careers. Moreover, several colleges have International Student Offices or Clubs to encourage students from other countries to be part of the college in general and engage in various activities in particular. The thoughtfully designed curriculum imparts critical thinking, language competency, inventive thinking, problem-solving, and many other learning goals.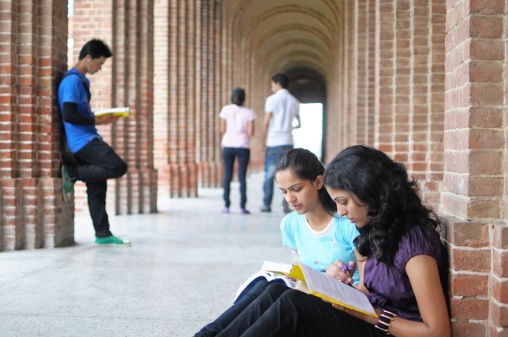 You Do Not Have To Learn A New Language
Though India is a country with cultural diversity that has so many languages. However, the majority of India's educational system is delivered in English, which makes it easy for people to engage and communicate with one another and makes it an excellent and illuminating environment for an international or NRI student. English is a legal language used in India, and in every city, the residents are using it more and more. Because 86% of the population is literate, it has become relatively simple for international and NRI students to communicate with the people as they venture across the country.
English Language Requirements in India
IELTS
Indian institutions do not require international and NRI students to produce any form of English language test. It is possible to study in India without IELTS as it is not mandatory to have completed the International English Language Testing System.
TOEFL
Indian educational institutions do not demand any sort of English language testing from overseas or NRI students. Since completion of the Test of English as a Foreign Language is not required, it is feasible to pursue higher education in India without having earned a TOEFL score.
PTE
PTE, or Pearson Test of English is also not mandatory to pursue education in India. So, the students need not worry about taking the exams and rather go ahead and apply for their desired course in their desired university.
Several Courses Are Offered To Students
The courses offered by the universities are quite vast, where it would take 3 to 4 years to study a Bachelor's degree of the student's choice with four years for an honors degree. However, this entirely depends on the university, so it is advisable to check the website of the university before applying. You can get in touch with reputable StudyIndia education advisors to assist you in identifying your abilities.

The following courses are available in Indian institutions for foreign and NRI students to pursue higher education.
Engineering
Commerce
Medicine
Nursing
Architecture
Mass Communication
IT and Computer Science
Sports Management
Hospitality
Health care
Arts and Design
Business Management
Spanned in 12 countries with 20 branches!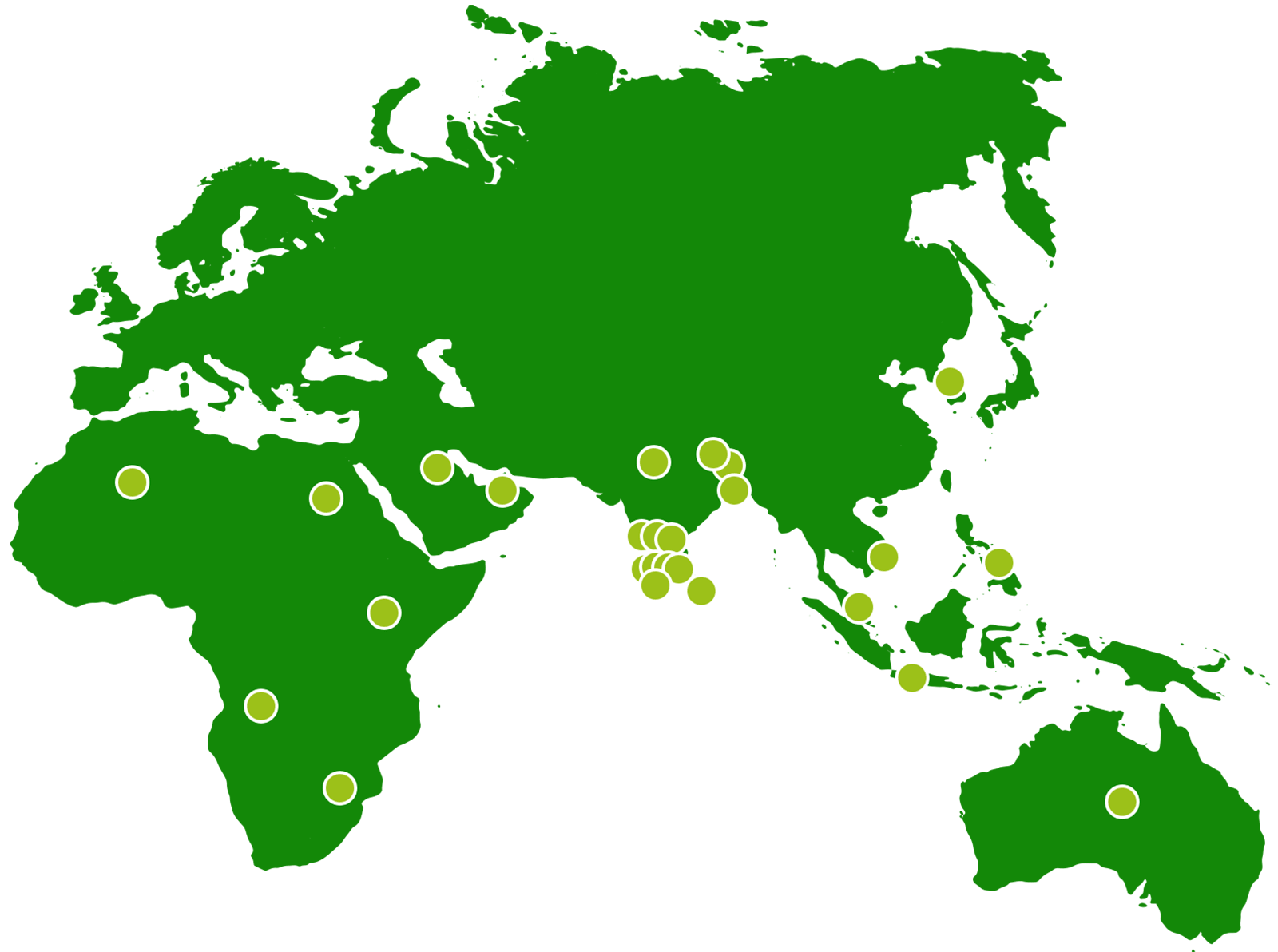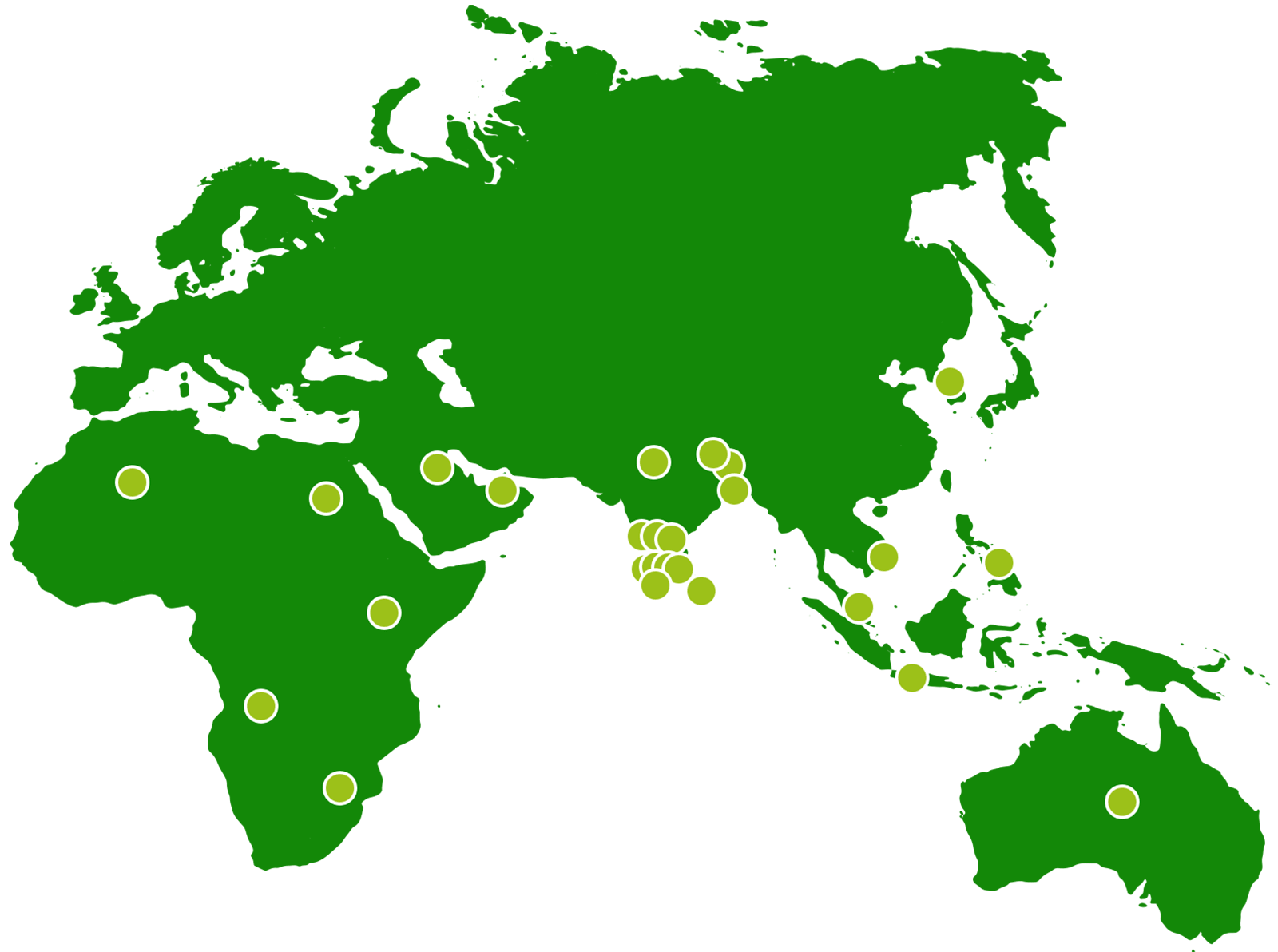 A Safe Environment
India is a country that is home to several cultures and has always welcomed a new culture into its environment warmly. The international students will be received and given the utmost respect and attention during their tenure in the country. The students can experience a lively and engaging atmosphere with a secure system to prevent crime and violence.
Indian Degrees Are Acknowledged Internationally
Since choosing to pursue an academic qualification from a foreign country has become quite popular, students must select a location that will enhance their reputation. India is a popular destination due to its leading training, educational, and competence programs. India attracts students from throughout the world because of its high level of education. Moreover, the country is open to vast opportunities for research purposes. You can always reach out to a StudyIndia Education Consultant to help you in choosing the right course from your desired university that can elevate your career.
Get all your doubts
clarified now for

Free
I agree to StudyIndia terms and privacy policy
or