Student Accommodation in India
By making the important choice to pursue a university education in a different nation, you are about to take a significant step toward your future. Finding an appropriate university is only a small part of studying abroad. When making such a significant decision, it is imperative to feel at ease with relocation.

Your future educational location will be heavily influenced by your living situation and the availability of student housing. You can create your own small home abroad with the support of the area you live in. While some Indian institutions offer housing alternatives and services to students, others require that they stay in on-campus dormitories. Universities in India provide students with access to a wide range of services and facilities. Let us give you a sneak peek.

India has a monthly average living cost of 27,265 INR ($2,620). Rent is included in this sum. By purchasing food from markets and street vendors, as several locals do, you can keep food prices even cheaper. Just remember to haggle unless the cost is stated explicitly! Additionally, this gives you a more genuine experience of India than you would in a grocery store. For the majority of their stay in India, foreign students opt to live in resident halls. This is simpler because you must inform the authorities if you move. This procedure may be expensive and cumbersome.

Budget lodging can range from disgusting fleapits to cozy guesthouses, and it makes sense that prices drop off the beaten path. The most costly places to stay are in Delhi, Mumbai, Goa, and the hotels of Kerala, where costs are at least twice as high as those for comparable lodging in most other regions of the nation.

Cheaper accommodations may offer thin, uncomfortable mattresses and flimsy beds. Although shared bathrooms and toilets with just cold water are still rather prevalent at the lower end of the scale, most accommodations now have en-suite bathrooms (or "attached" rooms," as they are known locally), hot water, whether on taps or in a bucket. Youth hostels, both official and unofficial, some managed by state governments, are dispersed randomly around the nation. They offer discounts to HI cardholders but infrequently exclude non-members or impose daytime closing.

Prices are comparable to those of the least expensive hotels; youth hostels, particularly those run by the Salvation Army, typically provide dormitories and may be the best option for those on a tight budget. 20% of the overall demand is currently met by on-campus housing, with the remaining 80% being met by small, unstructured groups who gather already-built space and rent out housing properties to students. Due to a scarcity of greenfield property or a lack of action by the universities due to time-consuming bureaucratic procedures, most urban university campuses are unable to expand current student housing. Currently, available capacity is constrained, and expansion has not kept up. While the need for student housing is anticipated to be nearer to 8 million beds, with an expected increase of 8% per year, hitting 13 million beds in 2025, the current capacity of PBSA is predicted to be approximately 1.6 million beds (Knight Frank, 2019).
Get all your doubts
clarified now for

Free
I agree to StudyIndia terms and privacy policy
or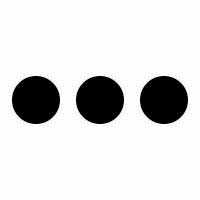 Why Are We Most Trusted India Education Consultants?
StudyIndia has earned the title of Exclusive Representative of Indian Universities and has a full history of admissions and scholarships. Our team of professional and skilled Exclusive Indian higher Education Consultants has helped more than 10,000 students annually. Officially 200+ There are several reasons to study in India, including affordable tuition, post-study work permits, and scholarships that can be used as tuition fee reductions. India's Exclusive University Advisors are located all over the world and are ready to assist you with any questions. With 30+ higher educational facilities providing 5,000 programs, India is a center for IT. The majority of India's best educational institutions are included in the top 500 QS World University Rankings. We are committed to providing you with the most up-to-date information on the courses and requirements offered by the Universities as Official India's Exclusive University Representatives. Every successful visa application is a result of our expert consultants' constant communication with the Indian Embassy to stay informed of the most recent visa criteria.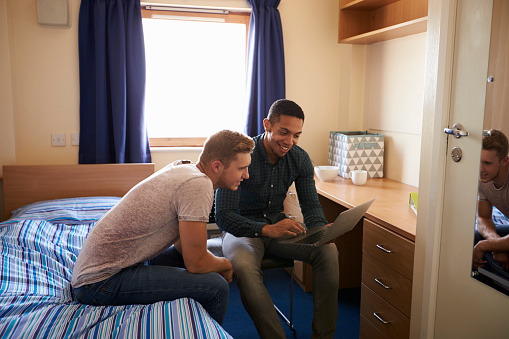 Type of Student Accommodation in India
Every nation has managed to handle the housing requirements of foreign students. Some colleges have on-campus housing, whereas others just have a few hostels. As a result, some universities help students find flats or host families so they can live there. The students might consider a range of possibilities when it comes to housing for international students, such as living in dorms, shared apartments, single apartments, or with neighborhood families. Students can select the best alternative based on their preferences and personal needs. Let's examine the various forms of lodging that students can locate abroad. On-campus housing, long-term student housing, host family housing and rented apartments are all options. A rented flat is the most well-known form of student housing in India because it is frequently the most affordable alternative available to them. International students can stay in the majority of India's best universities.
Cost of International Student Accommodation in India
The price of housing for foreign students in India will vary depending on the kind of residence you select. The average monthly cost of housing for international students in India is between 3,000 INR and 5,000 INR. Living on campus can be convenient in terms of amenities, commuting time, and 24-hour help, which includes security and medical services. Universities that provide on-campus housing can cost you between 4,000 and 7,000 INR per year.

Therefore, picking to reside on campus ought to be your final alternative if you're looking for affordable student housing in India. A shared rental flat is the least expensive type of housing for students in India. If the rent is divided equally among four people, it would cost approximately 3,000 INR – 5,000 INR for a student to rent an apartment in India. Reach out to us if you still need help figuring out the best student housing deals in India.
| TYPE OF STUDENT ACCOMMODATION IN India | PRICE OF STUDENT HOUSING IN India |
| --- | --- |
| On-Campus with food | 4,000 INR - 7,000 INR |
| On-Campus without food | 5,000 INR - 10,000 INR |
| Off-campus, own studio/apartment | 500 INR - 7,000 INR |
| Off-Campus, shared apartment | 3,000 INR - 5,000 INR |
Our Process + How We Can Help
For any degree you wish to enroll in at some of India's finest schools and universities in order to launch a successful career, StudyIndia consultants are the greatest consulting option. Our knowledgeable and skilled Exclusive India Education Consultants are constantly at your side when you need them the most. Our professionals are always willing to listen to your issues, from the counseling procedure to the admissions process and Visa acquisition.
Reasons To Approach StudyIndia
Our Team: At StudyIndia, we are a young, energetic group working only to make your ambitions of attending one of the best colleges in the world a reality. Unlike ordinary consultants, we adhere to a personalized strategy in which we work with you rather than across the table as is customary.
Better process understanding: Just as every nation has a variety of cultures and ways of life, so do the additional visa as well as course application requirements at other colleges in other nations. So it makes sense to contact India's Exclusive University Consultants for help with applications, paperwork preparation, and making sure you receive a student visa.
Direct University Representation: We take pride in the fact that we represent more than 600 universities and have successfully placed more than 20,000 students worldwide. We are putting more effort into being the ideal link between colleges with a global reputation and students from other countries.
Clear-cut experience-based knowledge of eligibility: Unfortunately, misinformation is not a fixable plumbing issue; rather, it is a social offense that we can keep an eye on and prepare for. Additionally, an exhausting unplanned investigation is required to choose the best study location. Make sure you receive what you genuinely deserve by using the comprehensive knowledge database managed by a skilled international team of over 150 professionals offering unbiased 1-on-1 consulting at StudyIndia.
Hectic VISA Process: Obtaining a study visa after admission is essential. More harm than good results from the abundance of online information on requirements for student visa applications. Over the course of our 13+ years of service, StudyIndia has had a 100% success rate in obtaining visas. To ensure that there are no quality or proficiency compromises, it is a good idea to put it in the hands of the immigration aid experts at StudyIndia.
End-to-end support: At StudyIndia, we put a strong emphasis on helping students at every step of the way, from choosing universities to providing advice on paperwork like SOPs, LORs, and resumes to applying for visas and providing support to obtain an education loan, housing, paying fees, and exchanging currency at 25+ branches around the world.
Scholarship Support: Studying abroad is a dream, but receiving financial aid makes it possible. To get accepted to the best colleges in the world, you must present your profile in the best light possible. Additionally, obtaining a scholarship is heavily dependent on the general impression of your academic and professional profile. A student's LOR supports assertions made in their SOP regarding their leadership and problem-solving abilities. A CV can give an employer insight into a candidate's potential and teamwork skills, which are important traits that universities look for in applicants. It provides a third party's perspective on your candidature. We have successfully secured scholarships for more than 65% of our students by creating outstanding SOPs, LORs, and resumes and showcasing all the legitimate parameters.
Support system: StudyIndia's university application team maintains constant communication with the institutions to assist you in clearing up questions, getting accepted on time, and ensuring that your paperwork is processed without errors. This is an implicit benefit of StudyIndia. You also have Dedicated India Education Advisors to make sure that all of your paperwork is in order in case there are any visa-related questions. Our individualized process and open communication guarantee process simplicity.
Living On-Campus in India
The university-managed housing will be an excellent initial choice if it is your first time living away from home to help you adjust to your new life. Since the lodging is close to the university, you will not be concerned about travel expenses or wait times.

Another wonderful strategy to make acquaintances outside of the typical working hours is to live close to other students. Additionally, you will be informed in advance of on-campus events, including social gatherings and cultural events.

Unlike in private accommodations, you won't have to be concerned about paying for energy, water, or other maintenance-related expenses. In the event that something goes wrong, the university is probably going to support you strongly.

You won't have a choice in who you stay with because the university chooses your roommate. It's possible that you'll have to use the same restroom as other pupils. Compared to private accommodations, the rooms could be modest and sparsely equipped. Living next to a lot of students can occasionally require putting up with loudness.

Student housing options in India include apartments with rooms for 4 to 8 people called halls of residence. There is a private bedroom and a shared kitchen, living room, as well as bathroom available for on-campus living in India. While most universities have kitchens where students can prepare their own meals, some of them offer food. Applications and reservations for student housing in India will also be open, along with information on admissions and possibilities for on-campus housing in India.

In India, on-campus housing would cost between 5,000 INR and 10,000 INR per month. If you want to live in a hostel that is close to the university, you should make your reservation as soon as possible because it is typically on a first-come, first-served basis. Compared to renting an apartment or living in a shared room, on-campus rent in India is the most expensive choice. On-campus housing must be paid for in one or two equal installments, due in February and August. There are no monthly costs for student accommodation in India. Students typically ought to pay a one-month advance rent deposit, which is returned when they vacate. Heat and electricity are additional costs.
Spanned in 12 countries with 20 branches!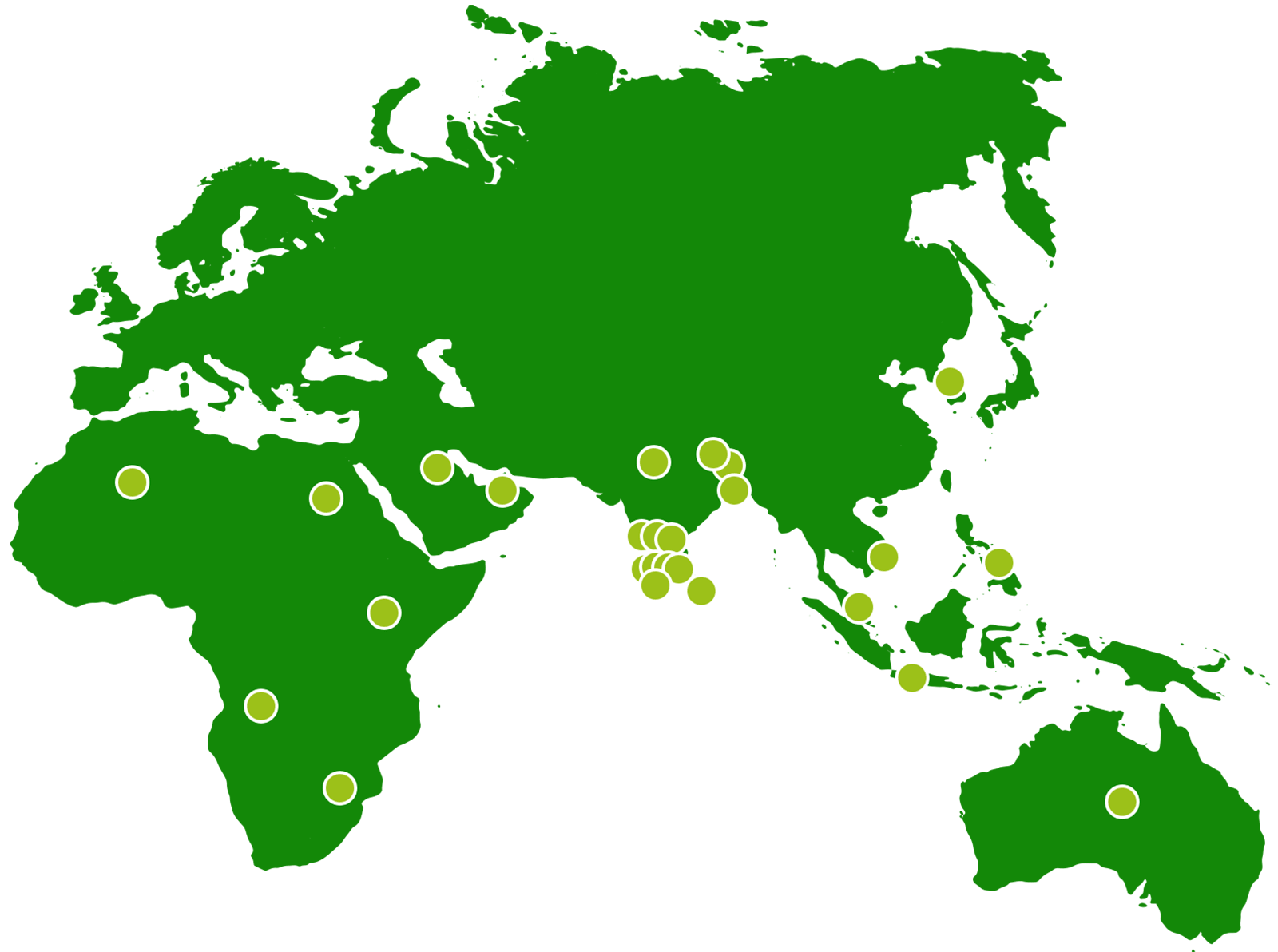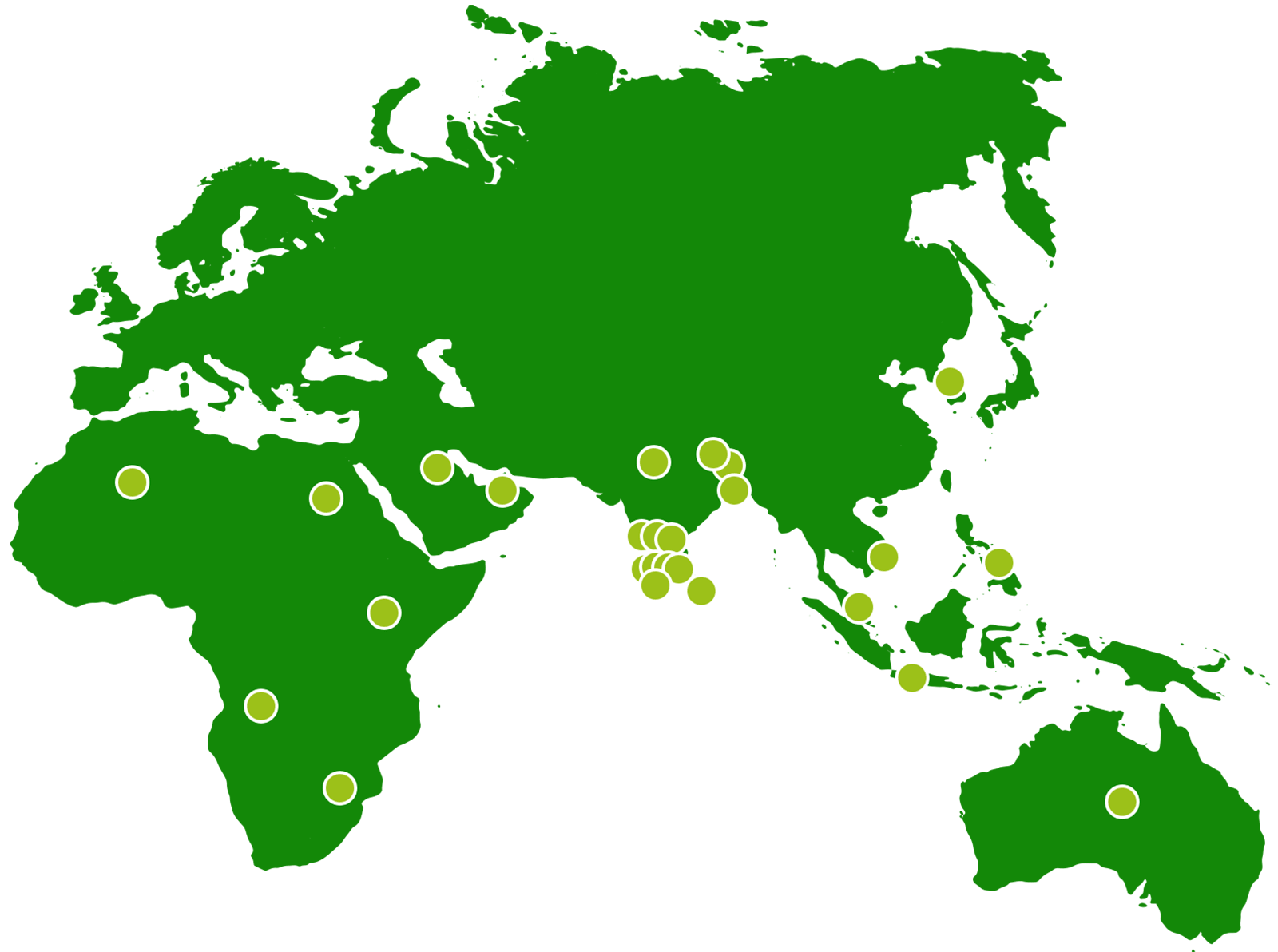 Living Off-Campus in India
If a student can't get a room in on-campus housing, living in private off-campus apartments is a decent alternative. Many of the same services are offered through student housing off campus, which houses students near the college. There are occasions when the institution itself has agreements with these service providers. The rent for off-campus student housing in India can be expensive. For a nine-month lease, the typical off-campus rent in India might reach 7,000 INR.

Rented residence : Students who are looking to save money on rent and who also want to live independently opt to rent apartments or houses. The landlord collects deposits or an advance for three months, and rent is due monthly. Foreign students find it simpler to adjust because it is one of the most prevalent types of student housing in India. In addition to bills, this would run you about 5,000 INR to 7,000 INR every month. An agreement to rent a space for nine or twelve months is issued by the landlord. If you decide to leave before the contract expires and if there is any damage, the money will not be returned.
International Student Accommodation Service in India
You can get in touch with us at StudyIndia if you are having trouble locating acceptable housing options in India. We collaborate with private housing companies that can provide you with choices and manage to house international students. We may also assist you in setting up a meeting with the housing officer at your institution or college, who can give you recommendations on the accommodations that best suit your requirements and your price range. In general, property owners don't hold onto or reserve rooms; thus, you can also use websites to obtain listings for apartments, house shares, "digs" (a room in a family home), Daft, Renting, homestay, college cribs, casita, and living space are a few of them.
Guide To Find Student Accommodation in India
The easiest way to locate student housing is through recommendations. We stay in touch with all of our former students who have moved to India, and we may use them to help you locate student housing there. Second, as soon as you receive a spot, we may put you in touch with hosts who can supply you with a variety of possibilities. Your budget can influence the home options you select in India. Last but not least, universities can also help you locate student housing in India. You can sign up with the student services department to receive assistance with housing as soon as you are admitted.
Get all your doubts
clarified now for

Free
I agree to StudyIndia terms and privacy policy
or