Scholarships in India
Numerous overseas students from countries such as Bangladesh, Nepal, Sri Lanka, Bhutan, Myanmar, Maldives, Afghanistan, the Middle East, the Gulf States, Africa, and Latin America each year wish to study in India. Many are unaware of the scholarships provided by the Indian government and other educational institutions. We are confident that individuals who frequently visit our website will have the chance to pursue their dream of receiving the desired scholarship in India. Study in India Scholarship is abbreviated as SII Scholarship. International students can get scholarships from Study in India, in collaboration with the Ministry of Human Resource Development (MHRD) and the Ministry of Commerce and Industry, to attend a variety of undergraduate and graduate programs at Indian higher education institutions. SII has given out about 2,000 scholarships to international students all over the world for the 2020–21 academic year. The government of India provides an institution with 285,000 INR annually through the Study in India (SII) Scholarship Scheme for each accepted applicant. Numerous institutions offer completely paid scholarships to the selected candidates, covering the cost of tuition, housing, and meals from the allocated government funds. This means that only a limited number of people can earn their undergraduate or graduate degrees in India without having to pay tuition fees, housing expenses, or meal costs. Students simply have to cover personal expenses.

Despite being chosen for the SII Scholarship, your application can qualify for a partial scholarship because you choose a school where tuition is more expensive than the government's allocated budget. An applicant will receive a half scholarship in this situation. However, the overall cost will go down. As an illustration, a candidate for the SII Scholarship selected a school with a 490,000 INR annual tuition fee. Even after receiving the SII Scholarship, he is still required to pay the university 203,000 INR in tuition each year. Considering that the government-funded scholarship is 203,000 INR less than the tuition at that university. Indian Scholastic Assessment Test is known as Ind-SAT. It is a uniform online test that is proctored for students applying for scholarships through Study in India (SII). One crucial factor in selecting deserving students for scholarship awards is their Ind-SAT score. It is an objective multiple-choice test with a 90-minute time limit, 90 questions, and 90 marks. The following areas—Verbal Reasoning, Quantitative Aptitude, and Logical Reasoning—will be used to evaluate applicants.
Get all your doubts
clarified now for

Free
I agree to StudyIndia terms and privacy policy
or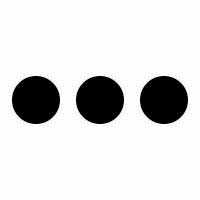 You might try finding ways to reduce costs after looking at the fee schedule and the costs associated with staying and studying in India. Before you leave India, you must carefully organize your complete course of studies, including your living arrangements. If you want to pay for your study in India, you might be looking for scholarships. There are a number of merit-based scholarships available from the Indian government, Indian higher education institutions (colleges, universities, and institutes of technology), and other organizations that may assist you in some way. The majority of Indian universities offer a variety of undergraduate and graduate student scholarships and grants, which are paid for either out of the institution's own funds or endowments through alumni, private donors, and external partners like the industry. Deserving students get scholarships purely at the decision of the giving organizations. India's educational system is extremely competitive, and pupils' futures depend on it. Free education changed the second-level participation rate, and more students were finishing the senior cycle. Because higher education increased people's productivity and expanded the economy, the nation deliberately and strongly invested in this sector. This is among the top benefits of studying in India. Asian and African students who want to get the most out of their years in college have been debating the pros and cons of studying abroad for many years. Due to the significant costs associated with taking advantage of these chances, many ambitious and deserving students are unable to do so. Numerous prestigious universities and colleges have started providing scholarships for international students to help with this procedure. Students from less privileged backgrounds who are also very deserving can take advantage of the opportunities provided by these international scholarships and realize their aspirations of earning a top degree from a university abroad.
Am I Eligible for a Scholarship?
Students from India who meet the income requirements and have a total SAT score of 1,300 or above may be eligible for merit-plus-need scholarships at participating universities. The size of the scholarship depends on the student's annual household income. A student is recognized as an SAT India Top Performer if their score is 1,300 or better. Recipients of scholarships also enjoy the honor of being College Board India Scholars.

When submitting their admissions applications, students may apply for these scholarships. The class of income-eligible candidates having SAT scores of 1,300 or above who satisfy all other entrance requirements will be used by universities to choose scholarship recipients. Qualifying for a scholarship is a time-consuming process that requires you to adhere to a lot of rules. You may only submit one scholarship application. Common requirements include having a specified grade point average in a certain field of study, passing an English language test (IELTS/TOEFL/PTE), and in some cases, being a citizen of a given nation. It may be difficult to understand your eligibility for scholarships, but you should check with the StudyIndia scholarship staff to make sure.
How Do I Apply?
There is no standard procedure for applying for scholarships to study in India, just like there is none for eligibility. A few granting organizations may ask you to submit essays on various subjects, such as your work in a particular field of study or a general essay that would reflect your personality. In some situations, you may even be required to make a clear argument for why you need the scholarship. Please get in touch with the StudyIndia scholarship team for assistance if you believe you qualify for a specific scholarship but need assistance applying.

The scholarships are renewed annually for a total of three years only or until the end of the course, whichever comes first.
Procedure and Eligibility:
In order to advance to the next school year of their courses, students must meet the requirements. The previous institute shouldn't have taken any disciplinary action against the student. A minimum of 75% attendance is required from the student for the entire semester or trimester. The scholarship will be renewed only after the Study in India team has verified all the information.
Attested documentation and a fresh offer letter provided by the institute's head with a confirmation in the event that a student chooses to switch the field of study or program offered by the institution, therefore, enabling the student to switch courses within the institute.
If a student wants a modification in the course, SII is required to give them the same amount of time as the new course. For instance, if the student wants to switch from the SII-allocated 3-year B.Sc. (Physics) program, he or she can only choose a 3-year course. The SII scholarship will not be awarded if the length of the course changes.
Additionally, the scholarship will not be transferable to another university or renewed for the upcoming years if a student changes their course of study from the designated institute to a separate institute.
The StudyIndia partnering institutions provide fee waivers as discounts on tuition. 164 institutes award upwards of 90,000 fee waivers, but the amount of waivers offered varies from institute to institute. Please be aware that the accommodations and canteen expenses are not covered by the concessions provided under the Tuition Fee Waiver scheme. The students are responsible for covering all other fees, such as lodging and food costs. The International School of Business Scholarship (ISB), which provides graduate students pursuing master's degrees in business management with a stipend of more than $14,000, is one of the most significant merit-based scholarships offered in India. Nalanda University Master Scholarship is yet another kind of scholarship. The recipients of this award receive a tuition remission as well as funds to cover their housing and food costs. Another award that pays tuition and other costs, irrespective of the course the student decides to take, is the SIU-ICCR Joint Scholarships for foreign students from underdeveloped nations.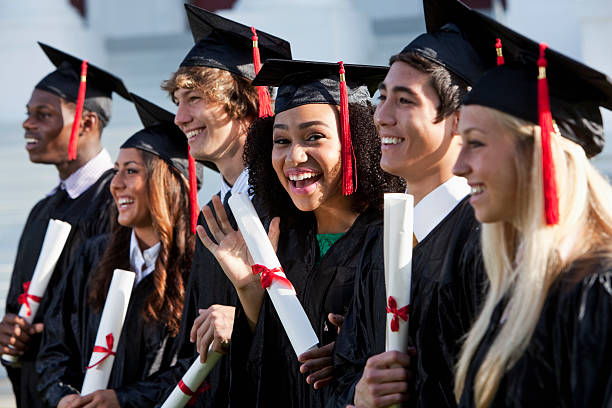 Scholarship for Masters in India
For students who are unable to pay their college tuition for higher education due to the rising expense of education, there are numerous Scholarships For Postgraduate Students In India in 2023.

A lot of scholarship sponsors are prepared to offer a little extra money to students who want to finish their studies. You can review the examples of scholarships and other financial aid programs aimed at graduate students that we have provided. The scholarship for masters in India starts at 25,000 INR and can go up to 250,000 INR per year. You can consult with StudyIndia consultants for a better understanding of the various scholarships offered.
| CONDITIONS | NAME OF THE SCHOLARSHIP | AMOUNT OF SCHOLARSHIP |
| --- | --- | --- |
| On Admission for every student | Aga Khan Foundation Scholarship 2022 | 50% Tuition Fees Waiver |
| On Admission for every student | Merit Cum Means Scholarship for Professional And Technical Courses CS 2022 | 20,000 INR |
| On Admission | Sitaram Jindal Scholarship Scheme 2022 | 1,200 INR |
| On Admission for every student & Merit-Based | Orange Tulip Scholarship India 2022 | 100% Tuition Fees Waiver |
| Merit-Based | Swami Vivekananda Merit-Cum-Means Scholarship 2022 | 12,000 INR - 60,000 INR |
| Merit-Based | Sterling and Wilson Solar Scholarship 2023 | 40,000 INR |
| Merit-Based | NSDL Shiksha Sahyog Scholarship 2023 | 12,000 INR |
| On Admission for every student | Indraprastha Institute of Information Technology Ph.D. Fellowship Program 2023 | 35,000 INR |
| Merit-Based | NEC Merit Scholarship Tripura 2023 | 30,000 INR |
| Merit-Based | Swarna Jayanti Fellowships Scheme 2023 | 25,000 INR & Research Grant of 5 Lakh INR |
---
Show 4+ Scholarships

Spanned in 12 countries with 20 branches!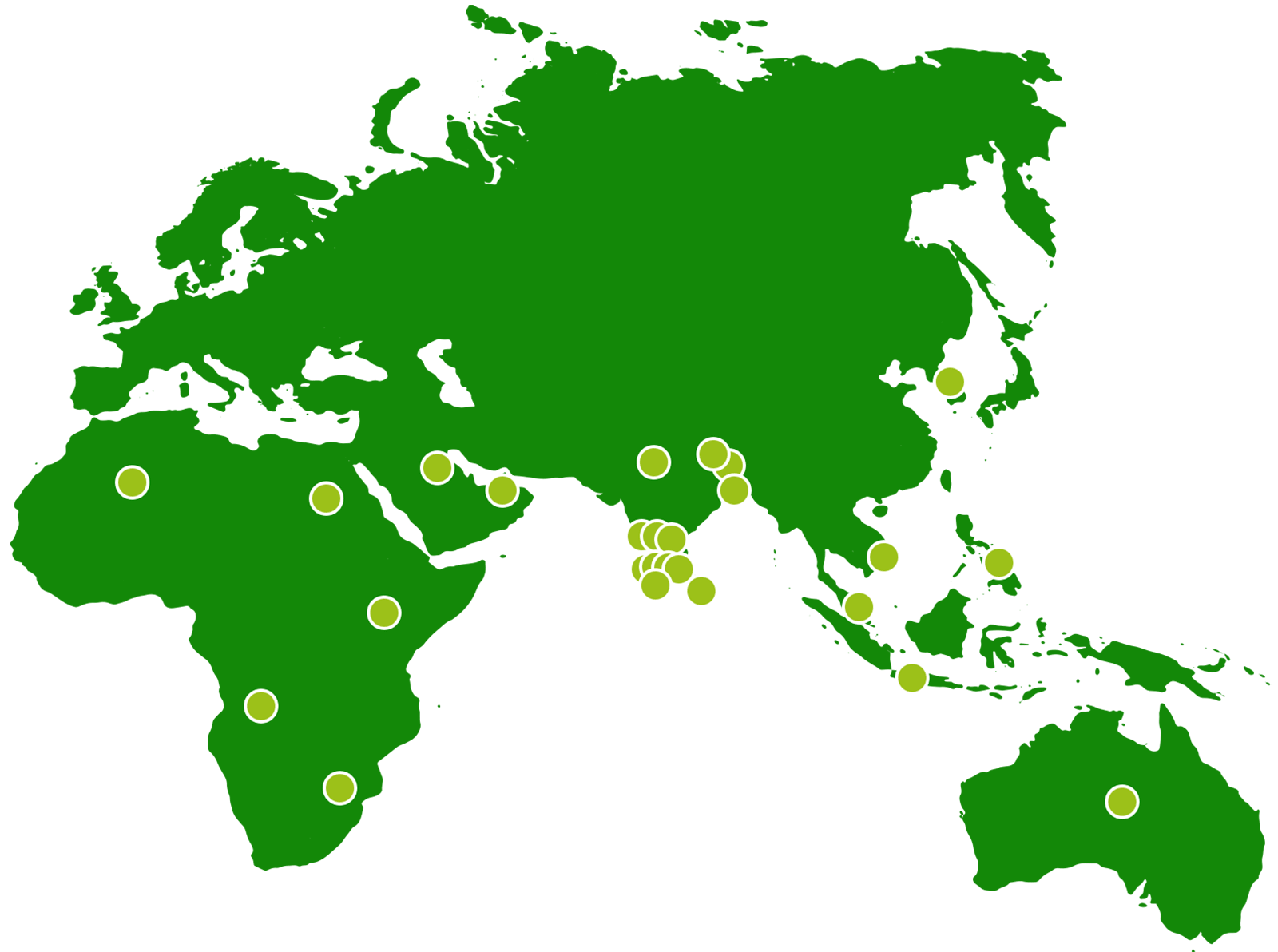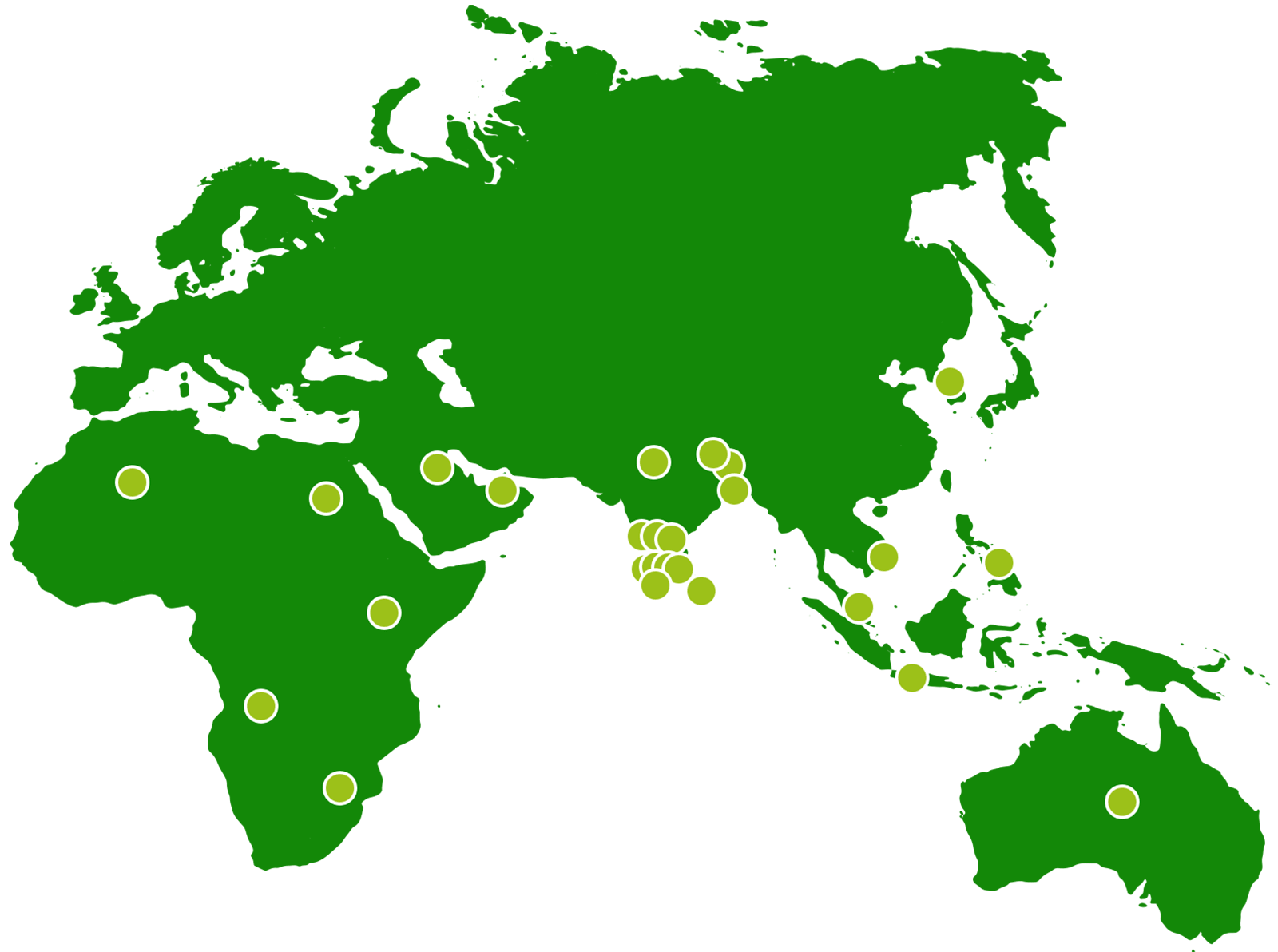 Scholarship for MBA in India
Among the most popular programs in India is the MBA, which assures students of a successful career. Millions of students see it as more than just a diploma. It is a fantasy that will likely never come true because of the significant expenses involved. Due to the high cost of the course, the government is developing state fellowships for MBA students in India, along with government universities, with the goal of offering financial aid to worthy learners in the form of MBA fellowships in India.
| Scholarship Name | How To Get a Scholarship For MBA In IIM Bangalore? Eligibility Criteria | Amount |
| --- | --- | --- |
| Aditya Birla Scholarship | Only a small number of first- and second-year students who perform among the top 25% of their respective batches get the shortlist. | 175,000 INR per student |
| Citi Women's Leader Award | This Girls For MBA merit scholarship is available. At the end of the first year, candidates are chosen from the top quarter of the class. The institute makes the nominations, and the students are chosen based on their Statement of Purpose and ensuing Citi Group interviews. | Covers the second year's tuition expenses |
| Siddhartha Padam Award | This scholarship is given to the PGP student with the highest cumulative grade point average (CGPA) in the first year's Economics, Finance, and Accounting core courses who is also on the Director's Merit List. | Cash prize of 50,000 INR, a medallion, and a certificate |
| T Thomas Scholarship | Based on merit, a second-year student is chosen for this grant. | 100,000 INR |
| OPJEMS Scholarship | One student from each of the first and second years is among the two finalists for this scholarship. | 150,000 INR per student |
| Rajesh Kaushik Memorial Scholarship | Merit-Based Selection | 150,000 INR per annum |
| Ocwen Financial Solutions Private Limited | Based on the research paper they submitted, one of the students got shortlisted. | 180,000 INR |
| Cognizant Technology Solutions - B'izard Scholar | Three students are chosen for further consideration based on their academic brilliance, leadership potential, and desire to give back to the community and pursue additional education in the same sector. | Winner: 3 lakhs INR, 1st Runner-up: 2 lakhs INR, and 2nd Runner-up: 3 lakhs INR |
| Societe Generale Global Solution Centre India Scholarship | The institute makes recommendations for deserving students, who are then shortlisted based on interviews. | Full tuition fee waiver |
| IIMB PGP Alumni First Batch (1976) Scholarship | This grant for Indian girls and women goes to a PGP student who has special needs. The scholarship is intended to help a female student with disabilities (or a differently-abled male student if there is no eligible female student). It preserves the memories of the 1976 PGP class and its connection to the university. | 75,000 INR, a medallion, and a certificate |
---
Show 10+ Scholarships

Scholarship for Bachelors in India
Discover a comprehensive list of undergraduate scholarships, bachelor's degree financial aid, student scholarships, grants, and more. Choose a scholarship for your Bachelor's degree and submit an application to have your tuition for your university, college, or overseas school partially or entirely covered. Both NRI and foreign students from other countries have access to a huge selection of scholarships to study in India. You may be sure that you will find many all-inclusive fellowships in India that fit your profile, irrespective of your background, creed, category, or gender. Once you fulfill the requirements, applying for scholarships in India is not too difficult. These requirements may be talent-based, merit-based with consideration for means, or sports-based.
| CONDITIONS | NAME OF THE SCHOLARSHIP | AMOUNT OF SCHOLARSHIP |
| --- | --- | --- |
| Merit-Based | Ishan Uday Scholarship For North Eastern Region 2023 | 50% of One Year Tuition Fee |
| On Admission for every student | Vidyasaarathi Scholarship Schemes 2023 | 100% Full Tuition Fee Waiver |
| On Admission for every student | Aga Khan Foundation Scholarship 2022 | 50% Tuition Fees Waiver |
| Merit-Based | Merit Cum Means Scholarship for Professional And Technical Courses CS 2022 | 20,000 INR |
| Merit-Based | Sitaram Jindal Scholarship Scheme 2022 | 1,200 INR |
| Merit-Based | Orange Tulip Scholarship India 2022 | 100% Tuition Fees Waiver |
| Merit-Based | Swami Vivekananda Merit-Cum-Means Scholarship 2022 | 12,000 INR - 60,000 INR |
| Bachelors - Accommodation is completely free for all 4 years of the UG course for Indian Nationals. | Sterling and Wilson Solar Scholarship 2023 | 40,000 INR |
| On Admission for every student | NSDL Shiksha Sahyog Scholarship 2023 | 12,000 INR |
| Academic Merit is on the basis of 80% score in Grade 12 | Indraprastha Institute of Information Technology Ph.D. Fellowship Program 2023 | 35,000 INR |
Scholarship for Doctorate in India
Many students in India who have successfully completed their postgraduate program use Ph.D. scholarships to pursue a research degree. Students who pursue a Ph.D. are given the resources they need to do research and advance their subject of study. A Ph.D. program might last anywhere from five to seven years, making the associated expenditures onerous for many. The PM Fellowship for Doctoral Research is one of the Ph.D. Scholarships that are offered in India. These scholarships provide students with stipends in order to help them. Additionally, they receive free housing or housing at greatly reduced rates to continue their education. India now has a number of Ph.D. scholarships available to candidates. Typically lasting three to four years, doctoral programs might occasionally cost more at prestigious institutions.

Numerous organizations award scholarships to Indian students in order for them to easily pursue their higher education. There are different requirements for Ph.D. fellowships for Indian students. However, the fundamental requirements that they must meet are that they are under 35 years old and possess a master's degree in a related field.
| NAME OF THE SCHOLARSHIP | CONDITIONS | AMOUNT OF SCHOLARSHIP |
| --- | --- | --- |
| MHRD Ph.D. Fellowships for ASEAN Students 2022 | PhD applicants from the ASEAN countries are eligible to apply. | 35,000 INR |
| Prime Minister's Research Fellowship (PMRF) | Candidate must complete MTech and apply for Ph.D. | "70,000 INR for the first 2 years 75,000 INR in the third year 80,000 INR in the Fourth Year" |
| ICSSR Doctoral Research Fellowship | Must have a masters degree from a recognized university with first class or second class and registered for a doctoral degree in social science | 20,000 INR per month |
| MHRD Ph.D. Fellowships for ASEAN Students 2022 | PhD applicants from the ASEAN countries are eligible to apply. | 35,000 INR |
| Jadavpur University Post-doctoral fellowship | Candidates should be a Ph.D. degree holders | 58,500 INR per month |
| INMAS-DRDO Research Associateship/Junior Research Fellowship 2022 | Ph.D. or PG degree holders | Up to 54,000 INR per month |
| IIT Kanpur SERB Department Chemical Engineering Post-Doctoral Fellowship (PDF) | Candidates should be a Ph.D. degree holders | Up to 60,000 INR |
| Tezpur University Department of Environmental Science Research | Candidates should be a Ph.D. degree holders | 47,000 INR per month plus 8% HRA |
| IIT Bhubaneswar School of Basic Sciences (SBS) Research Associateship (RA) 2022 | Candidates should be a Ph.D. degree holders | 47,000 INR per month |
| Post-Matric Scholarship for SC Students, Uttarakhand 2022-23 | SC Students of Class 11 and above | Up to 1,200 INR per month |
---
Show 6+ Scholarships

Get all your doubts
clarified now for

Free
I agree to StudyIndia terms and privacy policy
or