Living expenses for Students in India
India is one of the most prolific destinations for foreign nationals and NRI students to pursue their education abroad. The massive amounts of opportunities in all sectors owing to the tremendous growth of the nation have compelled students to seek India for their education abroad. Despite a steady rise, India's cost of living remains far cheaper than that of the US and many other European nations. Compared to many other prominent study abroad locations farther east, such as China, Japan, and South Korea, India's cost of living is also far lower. Living expenses are greater in the capital and other major cities, as in most other nations. Mumbai is the biggest city, even though New Delhi is the nation's capital. One of these two cities is where most overseas students settle down. These prices will represent the cost of living in New Delhi because their respective cost of living is quite similar. India has a monthly average cost of living of 27,265 INR ($2,620). Rent is included in this sum. By purchasing food from markets and street vendors, as so many locals do, you can keep food prices even cheaper. Additionally, this gives you a more genuine experience of India than you would in a grocery store.

For the majority of their stay in India, foreign students opt to live in resident halls. This procedure may be expensive and cumbersome. Some resident halls offer private rooms with communal kitchens. Some are more like dorms found in the US, complete with shared bedrooms.

India's urban healthcare system is developing, particularly in private clinics. You will need to visit a private facility, though, unless you have some sort of Indian documentation. For more expensive operations, many of these clinics actually offer payment options. India is a cash and card-based economy. Everything depends on your location. Although card payments are more popular in large cities, you'll still require cash at street vendors and in less populated locations. You could have trouble locating an ATM outside of cities.

Bank notes can be changed at any time from nearby money exchange firms. Most places are likely to reject bank notes that are not in good shape. Many banks also offer this exchange service. Make sure you do this in a recognized, legitimate bank branch. Banks can levy a relatively tiny fee for exchanging notes that may be damaged but are current. With about 1.4 billion inhabitants spread across 1.269 million square miles in a variety of urban and rural cities and villages, India is the largest democracy in the world. There are many possibilities due to India's vast geography, including many options for how much you wish to spend on your way of life there. In India, the cost of living greatly differs from urban to rural locations. The majority of foreigners and NRIs, however, reside in India's urban areas due to the possibilities and infrastructure they provide. The below table represents the approximated living expenses for students in India to continue their education abroad:
| Living expenses for students in India | Cost Per Month in INR |
| --- | --- |
| Monthly rent (1 bedroom apartment) | 18,200 INR ($245) |
| Utilities (monthly average) | 5,100 INR ($70) |
| Monthly public transport pass | 1,000 INR ($13.50) |
| Meal (inexpensive restaurant) | 300 INR ($4) |
| Coffee: | 140 INR ($1.90) |
| Milk (1 liter): | 50 INR ($0.70) |
| Eggs (dozen) | 70 INR ($0.95) |
| Water (1.5 liters bottled) | 25 INR ($0.35) |
| Chicken (1kg) | 440 INR ($6) |
| Beer (bottle) | 120 INR ($1.65) |
---
Show 2+ Cost of Living

Get all your doubts
clarified now for

Free
I agree to StudyIndia terms and privacy policy
or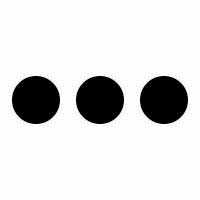 What Makes Us the Experts in Indian Education?
StudyIndia is the exclusive official university representative for India, offering competitive admissions and scholarships. It is an exclusive India education consulting firm with a skilled team that has helped more than 5,000 students annually. A powerful group of more than 150 accredited Indian education consultants can help you with any inquiries. There are several benefits to studying in India, including affordable tuition costs, post-study work authorizations, and scholarships that can be deducted from tuition.

The top 500 QS World University Rankings include the bulk of India's best universities. We are India's Exclusive University Representatives, and it is our goal to give you the most accurate information possible on the programs and prerequisites offered by the universities. StudyIndia - Exclusive India Education Consultancy has knowledgeable consultants who stay in constant contact with the Indian Embassy to follow the status of your application. Every Visa application is approved since they are current with the latest Visa standards. StudyIndia is the only university campus representative for India, and it provides competitive admissions and scholarships. StudyIndia is a unique education consulting company in India with a talented staff that has aided more than 50,000 students annually. You can get assistance with any questions from a strong team of more than 100 licensed Indian education experts. The majority of India's top universities are represented on the list of top QS University Rankings. We are India's Official University Representatives, and our goal is to provide you with the most precise information on the courses and prerequisites that the universities have to offer.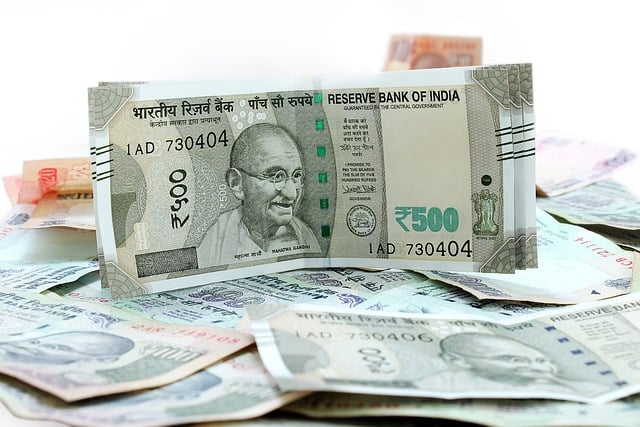 Accommodation Costs for Students in India
You can find lodging for as little as 10,000 INR to 15,000 INR, and sometimes it's even less than that.

Hostels nearby your institution with shared room options cost between 5,000 INR and 10,000 INR, and the costs of living on campus are added to your tuition bills. It is also an affordable and practical choice to reside as a paid guest. Some of the greatest and most reasonably priced lodging options in Indian cities and towns are hostels. To learn more about the facilities offered by your campus' hostels, visit the university's website and submit an application.
| TYPE OF ACCOMMODATION | COST (IN INR) |
| --- | --- |
| Independent Living | 5,000 INR - 10,000 INR |
| Halls of Residence | 500 - 800 INR |
| Rented Apartments (For a group of 2 - 4 people) | 3,000 INR - 7,000 INR (Per person/ per month) |
| Local Homestays | 1,200 INR - 2,100 INR |
There are dormitories at some larger Indian universities. In India, these are referred to as halls of residence. Many resident halls provide utilities, and occasionally even internet, as part of the rent. Depending on the style of room and location, residence halls typically cost between 51,300 INR ($700) and 146,600 INR ($2,000) every academic year. Budget lodging can range from disgusting fleapits to cozy guesthouses, and it makes sense that prices drop off the beaten path. The most costly places to stay are in Delhi, Mumbai, Goa, and the resorts of Kerala, where costs are at least twice as high as those for comparable lodging in most other regions of the nation.
On-Campus Accommodation
Cheaper accommodations may offer thin, uncomfortable mattresses and flimsy beds. Although shared showers and toilets with just cold water are still rather prevalent at the lower end of the scale, most accommodations now have en-suite bathrooms (or "attached" rooms," as they are known locally), hot water, either on tap or in a bucket. The university-managed housing will be an excellent initial choice if this is your first time living away from home to help you adjust to your new life. Since the lodging is close to the university, you won't have to worry about travel expenses or wait times.

Another wonderful strategy to make acquaintances outside of the typical working hours is to live close to other students. Additionally, you will be informed in advance of on-campus events, including social gatherings and cultural events.

You won't have to worry about paying for energy, water, or other maintenance-related expenses, unlike in private accommodations. In the event that something goes wrong, the university is probably going to support you strongly.
Private Accommodation
Some students could decide to live in a private apartment instead of on-campus housing. The benefits and drawbacks of living in private housing are examined here. Private housing offers more freedom in terms of where and with whom you might live, which can be enticing. In comparison to college housing, your room is probably bigger and has more space. There are more options available to you, and you can decide to live in a better-furnished space. Private housing will probably cost more than dorm rooms on campus. You'll need to manage your landlords, bills, and payment schedule. You might have to pay for your travel expenses if you live far from the campus.
| NAME OF THE CITY | COST OF LIVING (PER MONTH) |
| --- | --- |
| Mumbai | 29,267 INR |
| Delhi | 27,492 INR |
| Chennai | 25,290 INR |
| Kolkata | 25,037 INR |
Transportation Costs for Students in India
The most affordable and practical choice for students who must travel frequently and on a regular basis is public transportation, which can be extremely busy in most regions.

You should expect to spend between $4 and $10 USD or 250 INR and 500 INR per week on transportation on average. For your convenience, you can purchase a monthly transit pass, and there are also some exclusive student discounts available. India boasts the second-largest road system in the world and offers cheap public transit options like the bus and metro. Bus tickets can cost up to USD 0.36, but a metro card can be recharged for as little as USD 3. Additionally, taxi services are reasonably priced if you wish to travel in complete luxury and privacy. Discounts on flights are occasionally available on numerous Indian travel websites. Flight reservations can be made in advance, and hassle-free searches for inexpensive travel options are possible. Additionally, the country is effectively connected by the consistently dependable rail network. There are numerous alternatives available in India for transportation. Local transportation options range from buses, metros, boats, and various rickshaw models. The three main modes of transportation available for cross-country travel are buses, trains, and aircraft.
| Mode of Transportation in India | Average cost |
| --- | --- |
| Petrol Price (1 liter / 0.25 gallon) | 90 INR |
| Monthly State bus/transport pass | 600 INR |
| Single-way Ticket (Local Transport) | 20 INR |
| Taxi Ride 1km (Normal Tariff) | 16 INR |
| Toyota Corolla Car, new | 1,686,713 INR |
| Volkswagen Golf, new | 900,000 INR |
Spanned in 12 countries with 20 branches!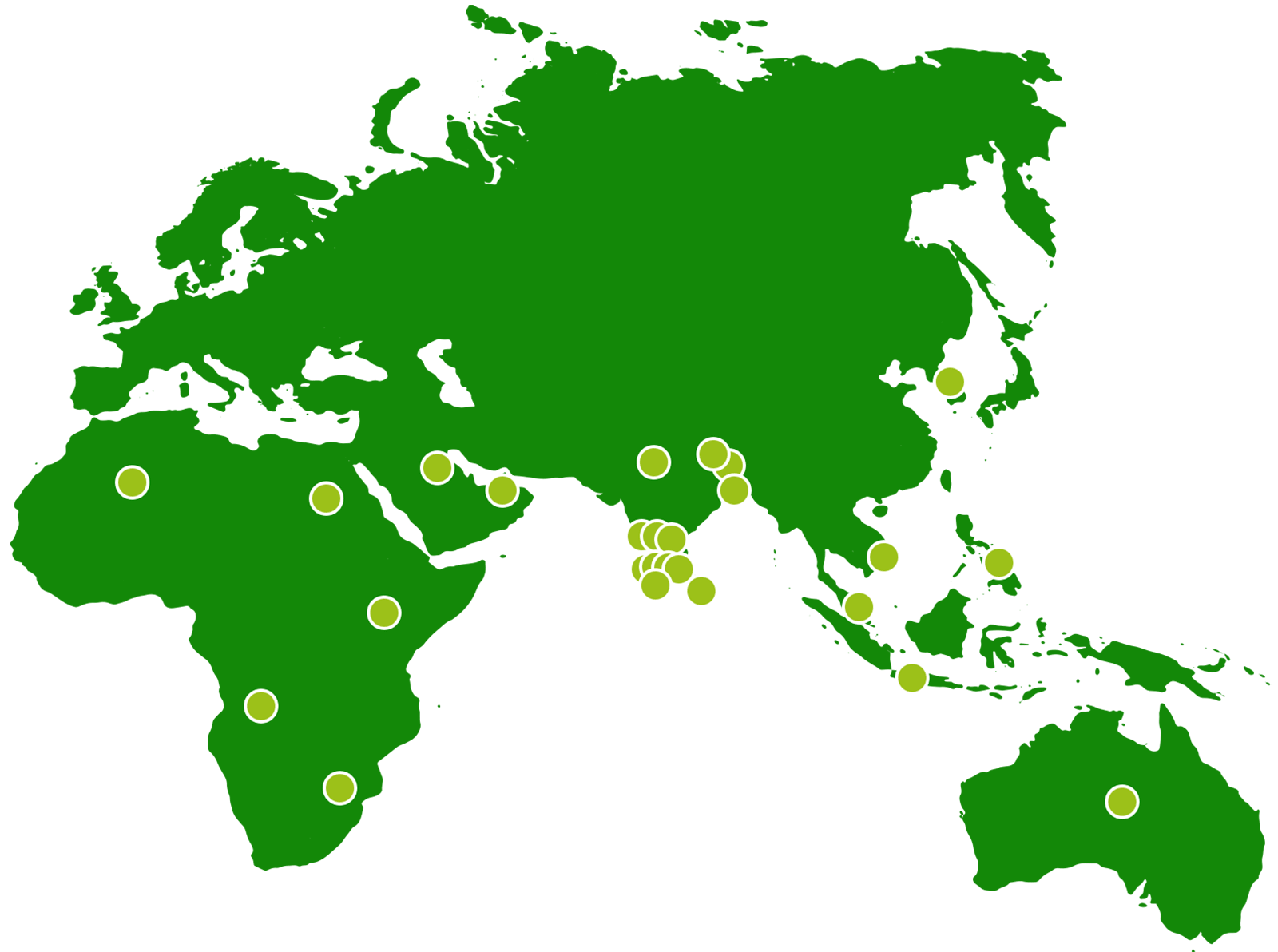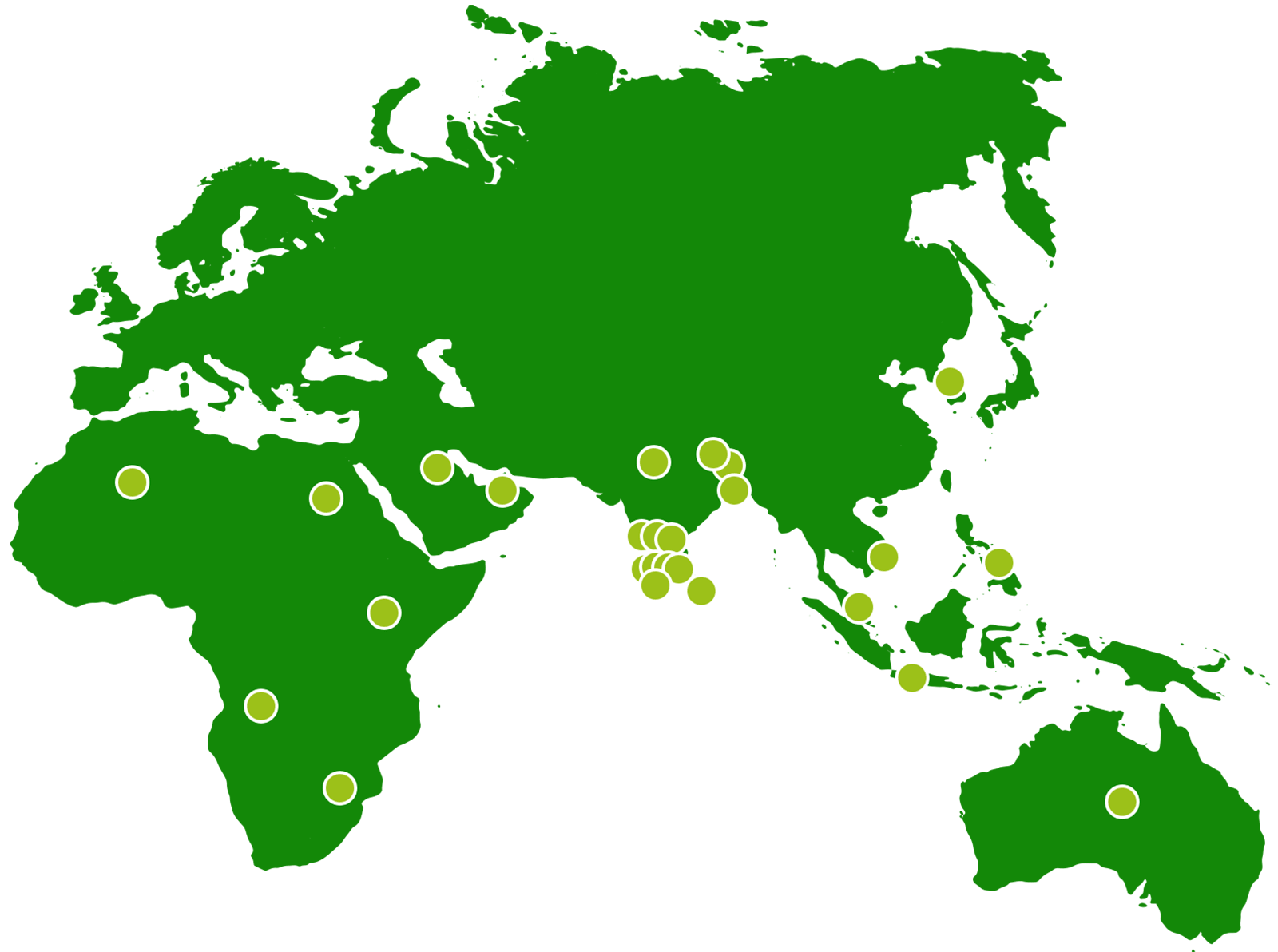 How We Can Help With Our Process
StudyIndia is the exclusive official university representative for India. Through our education consultants, we assist students in choosing to study in India. The entire process is cost-free. StudyIndia also helps students with their LOR and SOP preparation. For students without the necessary funds but who desire to study in India, we also offer advice on student loans. We offer student loans from the leading banks and NBFCs in the nation. Besides, we also offer visa assistance, so students who want to visit India don't have to be concerned about visa complications.
Choosing the Right Type of University Depending on Your Profile: StudyIndia offers tailored assistance for selecting the right type of University. We notify students as Exclusive University tie-up counselors in India with the most recent information on course specifics, application deadlines, and scholarships.

Documentation procedure: Informing you of the unique application requirements for each course is one of the essential components of our service. As the exclusively authorized representative of Universities in India, we would offer free assistance with creating recommendation letters and statement of purpose letters.

Applications for universities: Our qualified staff will make sure that all of your applications are completed by the deadlines. During the documentation-preparation process, students will also receive information on the needs of the university and the particular courses.

Helping with Loans: In India, loans are largely used to pay for educational expenses. Working together with universities as the sole official university representatives of India has persuaded banks and lending companies to offer education loans to our students. Regarding your loan application, we can stay in touch with them and make sure you receive it as quickly as possible.

Forex Services: After reaching your desired location, utilizing Forex Services for payment of fees or money transfers will be quite advantageous because you will realize how long this would take every time you make a transaction.

Housing in India: We can assist you in finding a suitable residence within your means, which is something your family will be most worried about. We accomplish this through our accommodations and student referrals.

100% Visa approval rate: With years of expertise, we have a group of dedicated advisors for Indian universities with whom we have a partnership to secure a 100% approval rate for student VISAs.
Entertainment Costs for Students in India
You will need to go grocery shopping if you cook and live alone. In India, a loaf of bread only costs 40 INR, and a liter of milk is only 50 INR.

If you enjoy dining out, there are several affordable establishments that offer combo meals as well as other delights of your choice beginning at 200 INR.

Make sure to get your fill of amusement and refreshment because student discounts are available on movie tickets, art and music festivals, events, sports, and games, among other things.

The amount spent on entertainment each week might range from 2,000 INR to 5,000 INR, but it primarily depends on the consumer.

Since you will inevitably spend your free time with your friends as a student, having fun and finding entertainment is crucial to your quality of life as a student. Calculate your entertainment costs as a result to ensure you don't miss anything. Experience India's thriving, energetic entertainment scene by visiting casinos, nightclubs, restaurants, theaters, gaming, and entertainment parks. Just pay attention to the numbers!
| ENTERTAINMENT | COSTS |
| --- | --- |
| Gaming and Adventure Trips | 2,000 INR - 3,000 INR |
| Movie Ticket | 100 INR - 200 INR |
| Gym | 1,000 INR - 1,500 INR (per month) |
| Live Concert | 1,500 INR - 3,000 INR |
Miscellaneous Essentials Required for Students to Study in India
You have a tonne of alternatives when buying clothing, shoes, and accessories because shopping in Indian street markets is dirt cheap while shopping in high-end malls is rather expensive.

Mobile tariffs, internet plans, and other essential utilities can run anywhere from 300 INR to 800 INR each week on utility bills. Items for personal care and health are inexpensive and readily available.

For students, the cost of living in India is incredibly low overall, and even its pricey cities are regarded as being more reasonable than other places across the globe.

India has undoubtedly emerged as one of the most sought-after study destinations with its inexpensive lifestyle and high-quality education.

The mandated medical insurance fees in India somewhat increase the cost of living for overseas students. Every foreign student is required to have health insurance prior to starting their study. For NRI students studying in India, the average price of medical insurance ranges from 2,000 INR to 4,000 INR.
Get all your doubts
clarified now for

Free
I agree to StudyIndia terms and privacy policy
or