| BEST UNIVERSITIES FOR MASTERS IN INDIA | RANKINGS IN INDIA | INTAKES | CITY |
| --- | --- | --- | --- |
| Gandhi Institute of Technology and Management (GITAM) | 84 | June - September | Visakhapatnam |
| Koneru Lakshmaiah Education Foundation (KL University) | 50 | June - September | Andhra Pradesh |
| Birla Institute of Technology, Mesra | 59 | June - September | Ranchi |
| Manipal Academy of Higher Education | 9 | June - September | Manipal |
| NITTE | 70 | June - September | Mangalore |
| Bharati Vidyapeeth | 62 | June - September | Pune |
| Dr. D. Y. Patil Vidyapeeth | 46 | June - September | Pune |
| Symbiosis International | 56 | June - September | Pune |
| Kalinga Institute of Industrial Technology | 31 | June - September | Bhubaneswar |
| Amrita Vishwa Vidyapeetham | 8 | June - September | Coimbatore |
Get all your doubts
clarified now for

Free
I agree to StudyIndia terms and privacy policy
or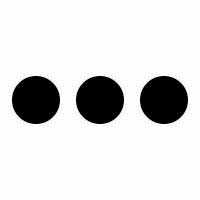 Since the start of the twenty-first century, the number of institutions in India's system of higher education has more than doubled, and thousands of them are currently in operation. Although this growth provides a wide range of choices for postgraduate study across all subjects, at first glance, the sheer diversity of colleges and India Universities for Masters may seem a little overwhelming. But don't worry; most universities in India are essentially tiny teaching institutes that provide programs in collaboration with bigger universities. Top Universities in India for Masters offer the best courses for masters. State and central universities are public organizations that receive funding and support from the federal or local governments. State universities frequently act as the primary institutions of higher learning in their communities, providing degrees through numerous linked colleges.
State private universities are, as their name implies, privately founded and financed educational institutions that operate at the state level. Typically, they are not permitted to conduct business through linked universities. High-performing organizations that weren't originally created as universities but have been formally acknowledged as having an analogous status are known as deemed Masters Universities India for NRI Students. The best research and training universities in India are known as Institutes of National Importance (INI), which were created by parliamentary acts. The majority are organized into Indian Institutes of Technology (IITs) and National Institutes of Technology and focus on Science, Technology, and Engineering subjects (NITs). Getting into an INI is extremely difficult. You should probably look into the options at the esteemed Institutes of National Importance if you want to pursue a master's degree in one of the cutting-edge sectors of medicine, science, or technology, areas in which India is starting to build a reputation on the international stage. Indian Institutes of Technology Delhi (IITD), Indian Institute of Technology Bombay (IITB), and Indian Institute of Technology Kanpur is now the top-ranked INIs internationally (IITK). A wide number of possibilities are available for Masters study in various subjects, including the Arts, Humanities, and Social Sciences, based on the programs available by Faculties at Central or State institutions or through affiliated colleges providing postgraduate specializations.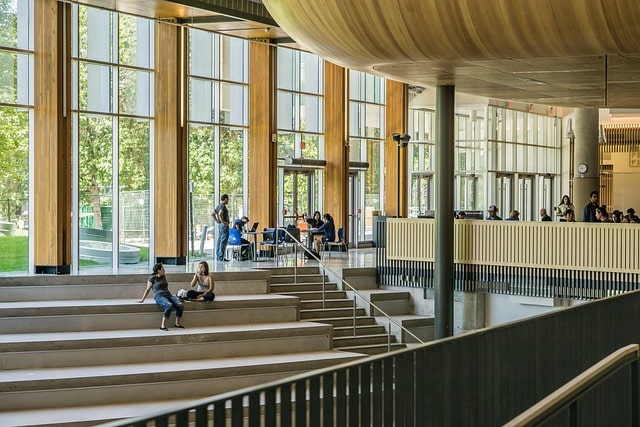 The demand for top-notch MBA programs is rising in India as well, as the government wants to spur the economy's expansion. Foreign universities' activity in India has previously been constrained by rules forcing them to connect with local institutions. However, recent laws have started to open doors for the construction of branches located in India, and numerous important international universities have shown a desire to establish a presence there. India has one of the largest higher education systems in the world, with thousands of institutions. The reputation of its Institutes of Technology and Science is commensurately great, and some of them rank among the top 500 universities in the world according to the QS World University Rankings. India has a wide range of tuition fees, with the Best universities for Foreign Students to Study in Masters India being substantially less costly than private universities due to government funding. The annual cost for Indian citizens to enter a public university or institution is typically less than INR 5,000. Depending on the Public universities in India for Masters and the degree being offered, private university tuition can run anywhere from INR 20,000 to INR 200,000.

Due to their greater ability to pay tuition, non-Indian students who are enrolled in private colleges typically receive preference over Indian students. Most Indian graduates who wish to pursue a master's degree do so at government universities or other institutes. Private colleges for Masters in India have, however, also been instrumental in pushing the nation's higher education envelope in more recent years. When it comes to innovative professional programs and unconventional or unpopular programs, they are rapidly taking the lead. You will probably find that the majority of international undergraduate degrees are acknowledged without any issues because Indian universities follow the three-tiered degree structure used in numerous other higher education Institutes for Masters in India (with undergraduate Bachelors degrees accompanied in turn besides postgraduate Masters and Ph.D. research programs). If unsure, contact your university early to make sure your credentials are acceptable. The UK and Indian authorities inked a reciprocal agreement in July 2022 to formally recognize one another's higher education credentials. As a result, your Bachelor's degree earned in the UK will instantly be accepted as the equivalent of an undergraduate degree earned in India (and vice versa!). Additional entrance exams may be arranged by some Indian universities. This is more likely to occur at the esteemed Institutes of National Importance, where admissions may be competitive. However, compared to Ph.D. programs, entrance exams are often much less likely to be necessary for Masters programs.
Get all your doubts
clarified now for

Free
I agree to StudyIndia terms and privacy policy
or