BEST UNIVERSITIES FOR MASTERS IN INDIA

MASTERS COURSES IN INDIA

DURATION

TUITION FEES

Gandhi Institute of Technology and Management (GITAM)
MSc in Engineering Project Management
24 Months
INR 110,000
Koneru Lakshmaiah Education Foundation (KL University)
Masters of Business Studies
24 Months
INR 125,000
Birla Institute of Technology, Mesra
Master of Artificial Intelligence
24 Months
INR 155,000
Manipal Academy of Higher Education
Master of Actuarial Science
24 Months
INR 180,000
NITTE
Master of Education
24 Months
INR 100,450
Bharati Vidyapeeth
Master of Intercultural Communication & Applied Translation
24 Months
INR 115,000
Dr. D. Y. Patil Vidyapeeth
Master of Applied Business
24 Months
INR 145,000
Symbiosis International
Master of Design
24 Months
INR 220,000
Kalinga Institute of Industrial Technology
Master of Information Technology
24 Months
INR 112,000
Amrita Vishwa Vidyapeetham
Master of Applied Technologies
24 Months
INR 175,000
Get all your doubts
clarified now for

Free
I agree to StudyIndia terms and privacy policy
or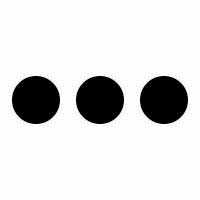 Any masters program overseas will expand your horizons and improve your resume. This is particularly true in India, a country where international organizations may conduct business well thanks to its strong economic expansion. You might be particularly appealing to these organizations or businesses operating elsewhere in Asia because of your time spent as a postgraduate student in India. Indian institutions typically start their academic years in July or August. It's important to get in touch with your potential school and allow ample time to register if you're an overseas student. The prerequisites imposed by various study programs determine the period of a master's degree in India. Generally speaking, you should plan on enrolling for at least one academic year. However, several Masters courses in India will demand enrollment for up to two years. These extended postgraduate study periods provide you more time to go about and experience India while also helping you get ready for Ph.D. research in your field. The evaluation process for Masters programs in India for NRI Students will be specific to your field of study and may include coursework, exams, and the creation of a thesis and perhaps other research work in the program's final stages.

A wide number of possibilities are available for Masters courses in India in various subjects, including the Arts, Humanities, and Social Sciences, based on the classes offered by Faculty at Central or State higher education institutions or via affiliated colleges delivering postgraduate specializations. The demand for top-notch MBA programs is rising in India as well, as the government wants to spur the economy's expansion. You can attend various preparation classes for enrolling for the Masters postgraduate courses in India for Foreign Students. These classes give degree-seeking students the opportunity to increase their education before beginning their India Masters or other post-graduate degree courses. Consider enrolling in a pre-M.B.A., pre-Law, or pre-Medicine course, as well as any other foundational or introductory classes that will enable you to pursue the degree program of your choice. Graduates must already be in possession of an undergraduate degree, typically a bachelor's degree. A master's degree typically takes between one and two years of full-time, continuous study. Graduates must have completed 12 to 18 university courses, or 36 to 54-semester credits, or 60 to 90 quarterly credits, to be eligible for a master's degree. State and public universities both grant master's degrees.
Get all your doubts
clarified now for

Free
I agree to StudyIndia terms and privacy policy
or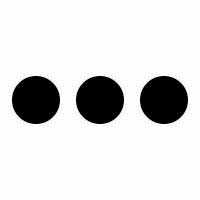 Arts Master's (M.A.)

An MA is a postgraduate qualification provided by universities in the humanities and social sciences, making it one of the most common types of master's degree. A bachelor's degree in a similar or comparable field is the prerequisite for obtaining an MA in any topic. An MA can be completed in one or two years. The most popular MA courses are those in English, History, Economics, and other subjects.
Masters. in science (M.Sc.)

M.Sc, a study at the postgraduate level in the sciences, is one of the most well-liked master's degree options. You must have graduated in the same or a closely related field with a certain percentage of marks that is set by your institution of choice in order to pursue this degree. Although the length of this program varies among universities, it typically takes one to two years to complete. Popular academic fields of study comprise physics, chemistry, and mathematics, among others.
Technology Master's (M.Tech)

A postgraduate degree in engineering is called an M.Tech. This is a fairly popular master's degree program that typically lasts two years. After receiving a diploma in engineering, a candidate may continue their education with an M.Tech degree. Engineering in the domains of civil engineering, aeronautical engineering, communication, electronics engineering, etc., are the most common M.Tech. topics of study.
Masters in Law (LLM)

Obtaining an LLM degree, a postgraduate degree in law is crucial for students looking to develop specialized knowledge in a particular area of law. One of the most sought-after master's degree programs typically lasts two years. Only students who have earned an LLB, or legal undergraduate degree, may pursue this degree. An LLM degree offers specializations in areas such as criminal justice, administrative law, international law, etc.
Business Administration Master's (MBA)

A postgraduate course of study called an MBA focuses on teaching the knowledge and abilities required for employment in business and management-related fields. An MBA is one of the most sought-after master's degrees since it can be pursued by candidates with a bachelor's degree in any subject (arts, science, commerce, etc.). This course, which typically lasts two years, can be studied in a variety of specializations, including marketing, finance, entrepreneurship, etc.
MPhil (Master of Philosophy) (Master of Philosophy)

An M.Phil. is a degree in the advanced study that can be earned in a variety of fields and streams. This degree, which typically lasts two years, is intended to sharpen a candidate's research and analytical abilities. You must possess a postgraduate degree in a similar or a closely related field, as well as the minimum percentage of marks necessary by certain universities, in order to pursue an M.Phil. For an M.Phil student to successfully complete their degree, they must submit a dissertation or project that is based on original research.
Masters in Education (M.Ed)

An M.Ed. is a postgraduate course that focuses on disseminating knowledge about cutting-edge teaching strategies and educational research. It is a widely popular sort of master's degree. Candidates who have earned a Bachelor of Education (B.Ed) degree with the required minimum percentage of marks may pursue this degree, which typically lasts two years. Obtaining an M.Ed degree gives you a wide range of employment options in education and associated industries.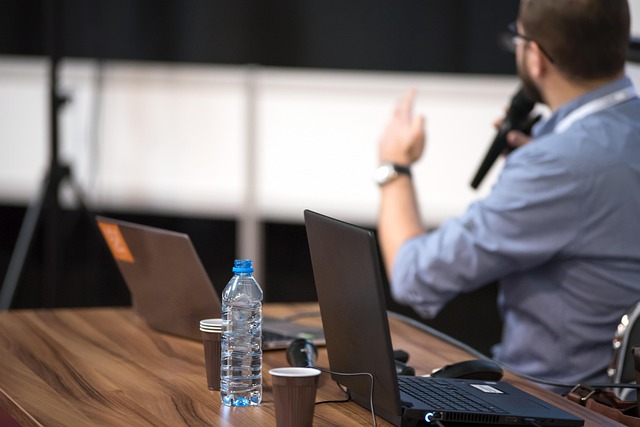 Research Master's (MRes)

The Master of Research degree is another well-liked sort of master's degree (MRes). For those who desire to start a career involving research and development, pursuing this degree may be the best option. Among the various masters degree options, individuals who want to pursue a Ph.D. frequently start by selecting an MRes program. You will require a bachelor's degree in the same or a closely related discipline in order to enroll in one. This degree is entirely research-based and can be finished in one to two years.
While pursuing the Masters Intake in India, the autonomous study is allowed without being constrained by set lectures and classes. Thesis advisors and students work together to produce an original piece of research. Until your supervisor is formally appointed, you might have interim supervisors or members of staff to discuss your options with and assist you in coming up with a theme. You will also be given an administrative manager who will serve as your primary contact person for all paperwork pertaining to your candidature. Master's degrees are postgraduate qualifications in India that are based on the internationally famous British and Irish systems. They frequently come after a period of undergraduate study leading to a Bachelor's degree and can serve as the basis for complex PhD-level postgraduate scholarly research. Postgraduate programs can be developed in India to satisfy a variety of professional goals. In addition to just picking a Masters in a subject area linked to your Bachelor's degree, you can use postgraduate training and studies to increase or acquire professional abilities. If you wish to pursue a career in one of the fields where India excels, such as physiotherapy, social work, education, or sports science, this can be extremely helpful.

Traditional Masters programs, which are academic courses, are built on a comparable undergraduate program. They frequently award renowned degrees like the Master of Science (MS) or Master of Arts (MA). Through these seminars, you can hone your existing subject knowledge and gain access to the specialized academic expertise offered by India-based schools. Masters degrees are designed to help you switch academic or career directions and gain information in a field you haven't studied before. These courses can assist you in switching careers or focusing more on your professional development. Graduate admission professional qualifications give candidates the opportunity to become eligible for specialized employment like social work or teaching or to acquire advanced professional skills at the master's level. You can use these programs to pursue regulated careers (like teaching), but you have to make sure that the country where you intend to work accepts and recognizes your credentials. Professional development requirements, in contrast to graduate-entry courses, favor candidates with relevant job experience. They could provide additional training and abilities to enhance or alter an existing career path through free Masters programs in India. With the help of these classes, you can pursue in-depth postgraduate study in your field of specialization. You could be a marketer who wants to concentrate on digital communications or a teacher who wants to develop your school administration skills. Some of the top companies in India that provide work after earning a Masters degree include Deloitte, IBM, Google, Apple, Reliance, Tata, Infosys, Wipro, and many more. StudyIndia consultants can offer free Masters courses in India advice to potential candidates that can ease up the process and assist you incredibly to apply for Masters course in India.
Get all your doubts
clarified now for

Free
I agree to StudyIndia terms and privacy policy
or